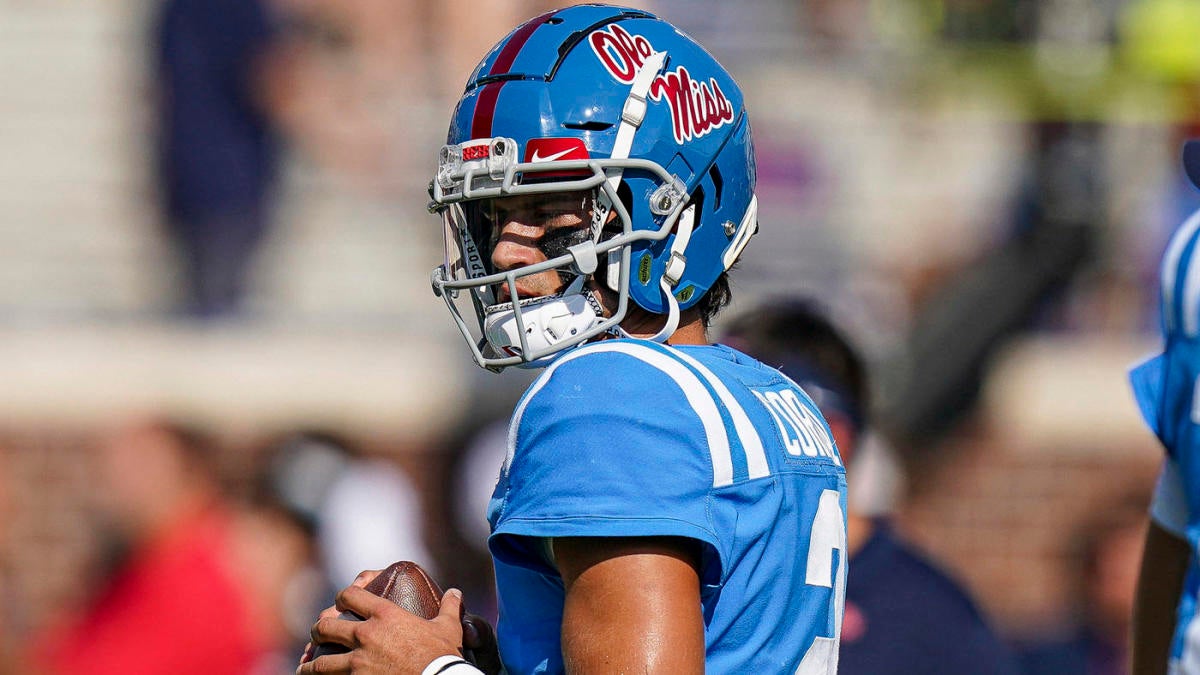 College football scores, schedule, NCAA Top 25 standings, today's games: Arkansas-Ole Miss, Ohio State in action
As we enter week 6 of the college football season, we have reached the point where being undefeated starts to carry weight, as there are only 17 undefeated teams left at the FBS level, only 10 of which are from the conferences. Power Five. Among the highlights of another packed list of games on Saturday, several of these undefeated teams will stake their records against quality opposition, meaning the number of undefeated teams will drop again when the dust settles.
At the start of games, the No.6 from Oklahoma faces the No.21 from Texas and the No.11 from State from Michigan goes to Rutgers. In the afternoon, No.10 BYU welcomes Boise State, while No.24 SMU will attempt to fend off a thwarted Navy offer and No.4 Penn State will face off against No.3 Iowa in a battle of undefeated Big Ten teams. Georgia's No.2 will also face No.18 Auburn on CBS in the Deep South's oldest rivalry. Alabama No.1 faces Texas A&M in a prime-time showdown on CBS, while Michigan No.9, Kentucky No.16 and Wake Forest No.19 put all their perfect records on the line against teams of 0.500 or better.
CBS Sports will be there every step of the way to update you with the latest scores, highlights and storylines throughout the night. Every hour is
College football scores, schedule: Week 6
No. 13 Arkansas at No. 17 Ole Miss – Noon on ESPN – GameTracker
Maryland in Ohio State No.7 – Noon on Fox – GameTracker
No. 11 Michigan State at Rutgers – Noon on Big Ten Network – GameTracker
No. 6 Oklahoma vs. No. 21 Texas – Noon on ABC – Live updates
Boise State at # 10 BYU – 3:30 p.m. on ABC
No. 2 Georgia at No. 18 Auburn – 3:30 p.m. on CBS – Overview, predictions
N ° 24 SMU at Navy – 3:30 p.m. on CBS Sports Network
No. 4 Penn State at No. 3 Iowa – 4 p.m. on Fox – Overview, predictions
LSU at # 16 Kentucky – 7:30 p.m. on the SEC network – Overview, predictions
# 9 Michigan in Nebraska – 7:30 p.m. on ABC – Overview, predictions
No. 14 Notre Dame at Virginia Tech – 7:30 p.m. on ACC Network – Overview, predictions
No. 1 Alabama at Texas A&M – 8 p.m. on CBS – Overview, predictions
Check out the full Week 6 dashboard
Discover them …