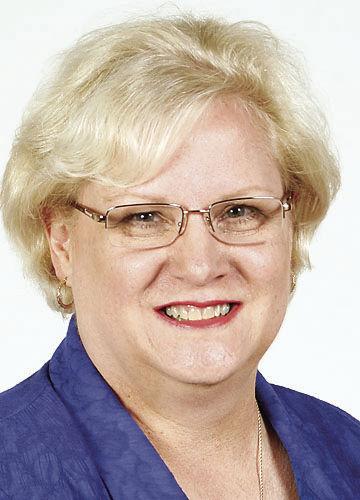 Family Branches: Southern Indiana Connections to Clarksville, Kentucky | Community
Diane Stepro of the Jeffersonville Public Library said that the Jeffersonville Township Public Library has several new genealogical titles, including three related to Fort Jefferson in Clarksville, Ky., A short lived Revolutionary-era outpost at the confluence of the Ohio and Mississippi.
The position was difficult to maintain due to constant attacks. Clarksville, Kentucky, ruled by George Rogers Clark, was populated by many of the same families who settled in this area after Clark moved here. A scholar, Kenneth Carstens of Murray State, did extensive research on the early settlers of Clarksville, Kentucky, finding the names of more than 500 Native American servicemen, women, children, slaves, and allies who lived there. Carsten's three titles on Clarksville, Ky. Include The Calendar and Quartermaster Books of General George Rogers Clark's Fort Jefferson, Ky., 1780-1781; The staff of George Rogers Clark's Fort Jefferson and the civilian community of Clarksville, Kentucky, 1780-1781; and Fort Jefferson by George Rogers Clark, 1780-1781: the Kentucky outpost on the western border.
On a personal note I have used these books and it is quite interesting to follow someone who served with George Rogers Clark and see references to all the regions they have passed through and learn how far these first peoples traveled.
Although many genealogical societies have not returned to face-to-face meetings, we are fortunate to be able to view programs and seminars online via Zoom from our home. We are also fortunate to have access to excellent speakers from across the country that we may not be able to travel and hear in person.
A reminder that the Louisville Genealogical Society will be hosting its annual online family history seminar on October 16. David Lambert, a staff member of the New England Historic Genealogical Society (NEHGS) since 1993, is the organization's chief genealogist. His genealogical expertise includes the archives of New England and Atlantic Canada from the 17th to the 21st century; military records; DNA research; and Native American and African American genealogical research in New England. His four lectures include 9:45 am "Researching New England Ancestors Online and in Repositories"; 11:30 am "Searching for your ancestors from the colonial wars: from the 17th century to 1775"; 1:45 pm "Your Ancestors in the Great War: World War I Research Using Kentucky Resources"; 3:15 pm "What time is it on your family clock?" "; with adjournment at 4.35 p.m. Online registration is required for members at $ 25 each and non-members at $ 35 each. The registration deadline is October 13th. To register, visit the LGS website at KYLGS.ORG
The Louisville Genealogical Society will also be presenting "Library and Archives Research: Dos and Don'ts" on October 26 from your home computer via Zoom from 1 pm to 3 pm. Registration is compulsory. The program will be presented by Melissa Barker, a certified records manager and public historian currently working at the Archives in Houston County, Tennessee. To register, visit the LGS website at KYLGS.ORG.
The Kentucky Genealogical Society (KGS) will be offering "Learn to Research Your Family History with Free Resources" on October 9 from 12 p.m. to 1:30 p.m. via Zoom. Bob Taylor will explain how to start or improve your research using FamilySearch's leading free websites, The Family History Guide (www.thefhguide.com). To celebrate Family History Month, KGS is offering this helpful program to the public free of charge. Registration is required and can be found at https://kygs.org/
Zuverink is a past president of the Southern Indiana Genealogical Society. Queries are free and must include both a date to establish a time period and a place where people lived. Please include your email or postal address so that you can be contacted by someone interested in your family. Submit your queries to: Vicky Zuverink to [email protected]