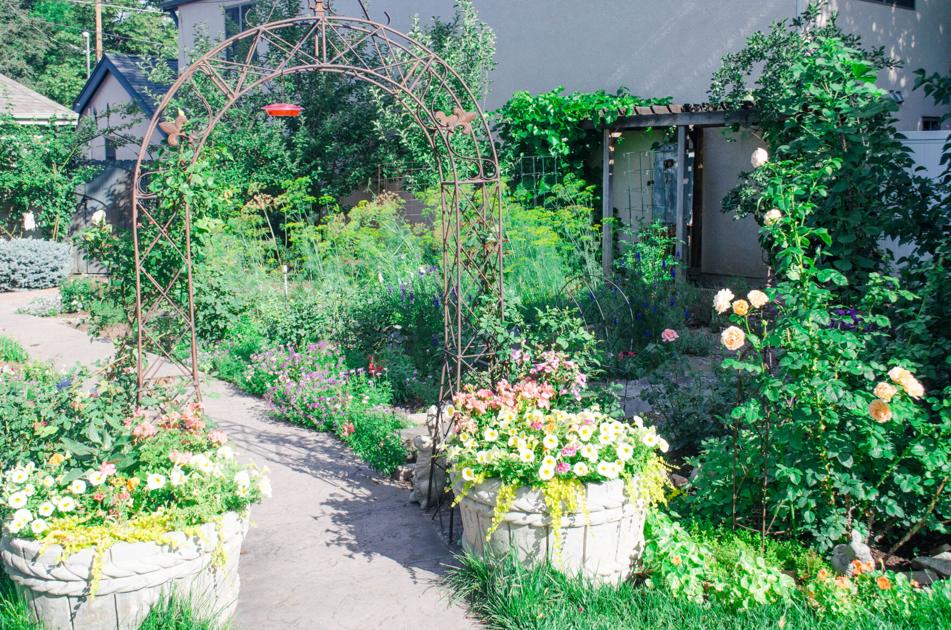 Gardening Year Round: Colorado Springs Garden Tour for Tips, History | Way of life
Since its inception in 2011, the Colorado Springs Garden Tour has featured private gardens in neighborhoods such as Patty Jewett, Village Seven, University Park, The Broadmoor and more. Each year, the visit is very popular with participants and garden owners.
In conjunction with the city's 150th anniversary celebration, this year's tour, July 17-18, features beautiful gardens at historic homes in the Old North End.
On July 31, 1871, in an address before leading the first stake in the new city, General Robert Alexander Cameron envisioned a city that "would flourish in gardens of beauty." The gardens presented this year show how this vision has come to fruition.
Nine dedicated owners worked for two years (the 2020 tour was canceled due to COVID-19) to perfect their gardens in order to open them to the public for this event. These gardeners also accepted the added challenge of researching and sharing the history of their homes, which were built from the 1890s to the 1970s.
Plan to attend the tour and not only glean ideas for your own garden, but also learn some interesting facts about the history of the city. Colorado master gardeners and other accomplished gardeners will be on hand to answer questions about plants and gardening practices while local outdoor garden artists paint various aspects of the gardens.
Participants should wear comfortable shoes, a hat and sunscreen. Bring water and a camera. Friends Of eXtension (FOX), which hosts the event, will provide a colorful and historical guide to record the plants and ideas you want to remember.
Please note that the private gardens may not be able to accommodate strollers, walkers or wheelchairs due to the narrow paths and steps. In addition, no bicycles will be allowed in the private gardens and only assistance dogs at work are allowed. Participants are kindly requested to respect owners' wishes and wear masks if they are not vaccinated.
Tour tickets are $ 25; children 12 and under are free. Tickets are valid for both days of the tour and are available at local garden centers (cash / check only) or on eventbrite.com (search Colorado Springs Garden Tour).
FOX is a non-profit organization whose mission is to raise funds for agriculture, food / nutrition, horticulture and youth development programs in El Paso County, including, but not limited to limited thereto, the extension of El Paso County. Learn more at extensionfriends.org.
Submit your gardening questions to [email protected] or call 719-520-7684. In-person support is open 9 am to noon and 1 to 4 pm Mondays and Wednesdays at 17 N. Spruce St. Facebook: Colorado Master Gardeners – El Paso County.