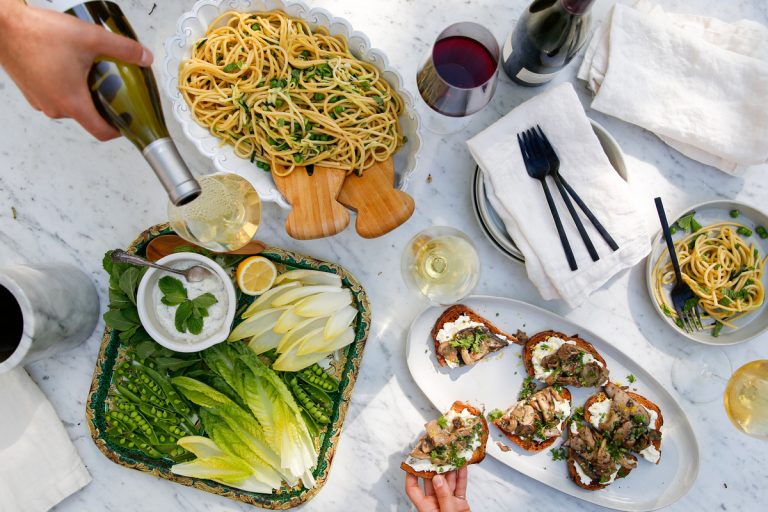 10 delicious vegan picnic ideas to try on your next picnic
With the long days and sunny bliss of this season, summer is the perfect time to change up your routine and pack a picnic outside. There's endless joy to be found in enjoying simple meals outdoors, and preparing meals outdoors is one of our favorite summer pastimes. But what to put in your picnic basket, you ask me? These vegan picnic ideas bridge the gap between a fun meal and a nutritious meal, making them more than up to the challenge.
Some of my favorite childhood memories stem from a special gift I inherited at a young age: a picnic set. The little wicker basket was completely filled with (what I assumed was) fine china, silver utensils and a hand painted teapot with matching cups and saucers. When I had friends over, we would spread out a quilt on the grass, lay out place settings for each guest, and imagine we were dining at the queen's table. We gobbled down all the delicious treats my mom had prepared for us and had the best time doing it.
Featured image by Ashleigh Amoroso.
There was nothing more exciting than doing something that seemed so alien: eating out. Now I take every opportunity to enjoy a meal on the patio, on the grass, or wherever the weather and company are good.
But I know what you might be thinking. As magical as they are, there are a few challenges that come with picnics. There's the heat factor, which can be exhausting at times, the insects and the possibility of everything turning around with a single gust of wind. But with the right attitude and the right gear, picnics are as much fun to plan as they are to enjoy.
They're perfect for solving the dreaded "what to do when you're bored" dilemma, engaging and exciting for kids, and just a simple, no-frills, any way to spend a summer's day. So whip up some of these vegan picnic ideas and enjoy the taste of the fresh flavors of summer, picnic style.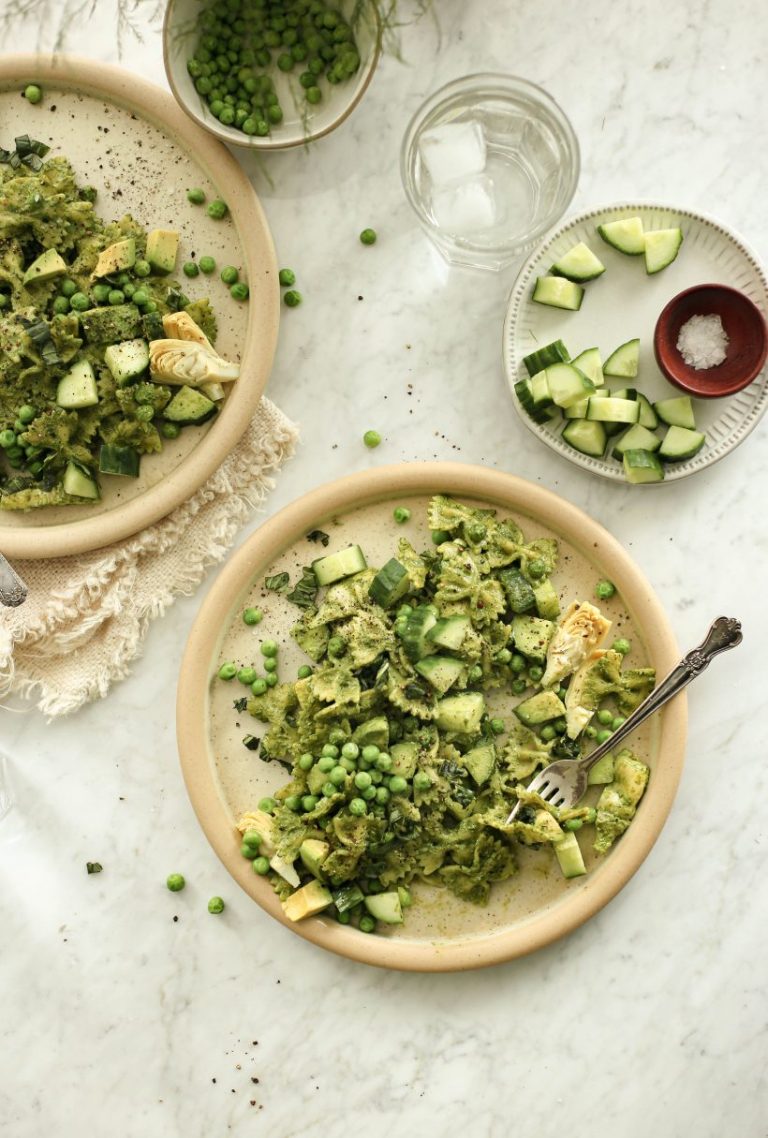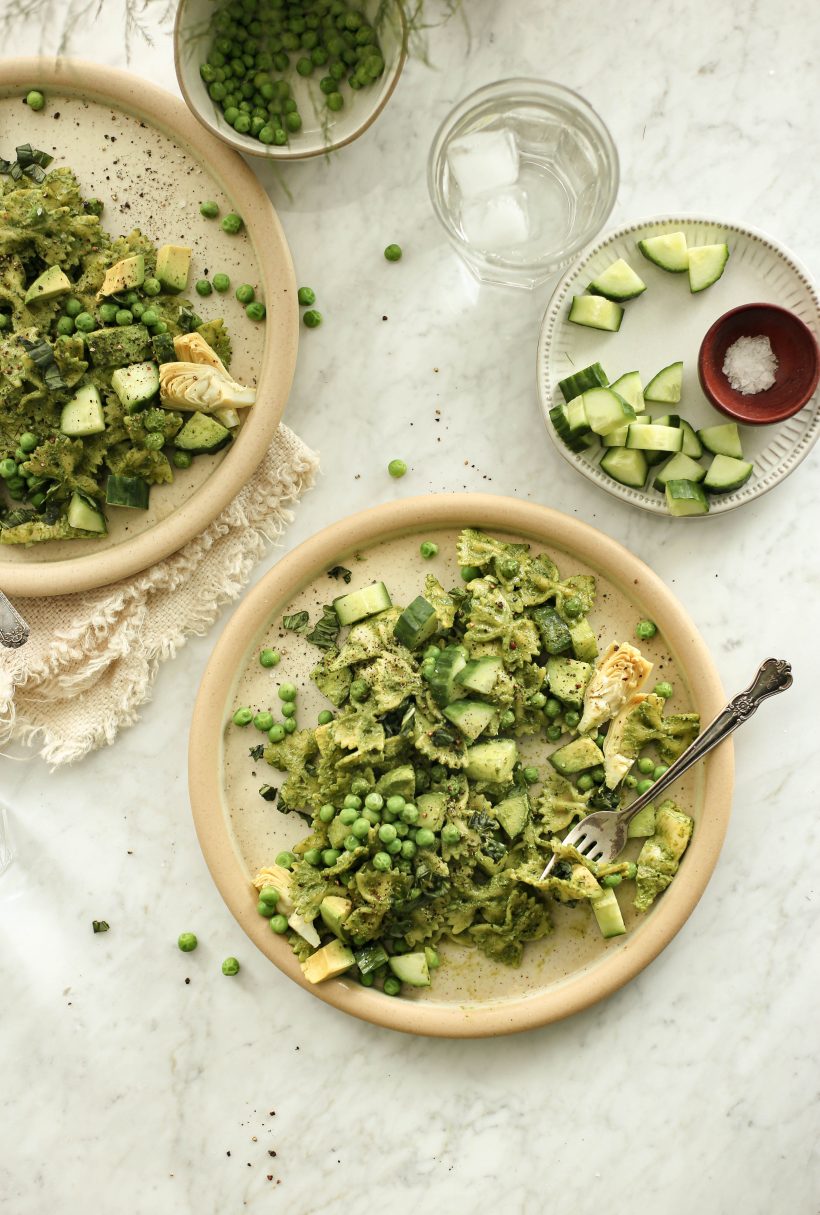 Green Goddess Pasta Salad
Why we love it: A big serving of greens that doesn't involve a simple green salad? Sign me up. This Green Pasta Salad uses all sorts of healthy ingredients to create something nutritious, delicious, and absolutely addictive. It uses cucumber, artichoke hearts, avocado, peas and more to shape a pasta salad you'll want to repeat all summer long. Everyone on your blanket will be grateful you brought it.
Hero Ingredient: The apple cider vinegar delivers just the right amount of flavor and tartness to balance out all the creamy goodness that lovingly coats each butterfly noodle.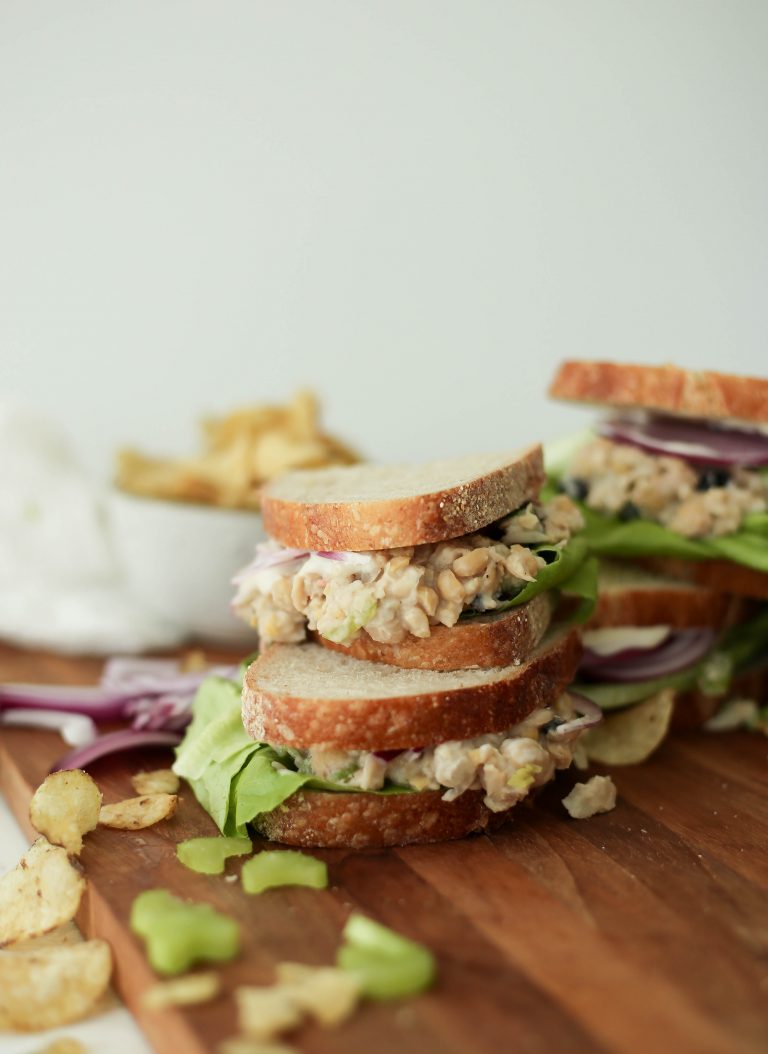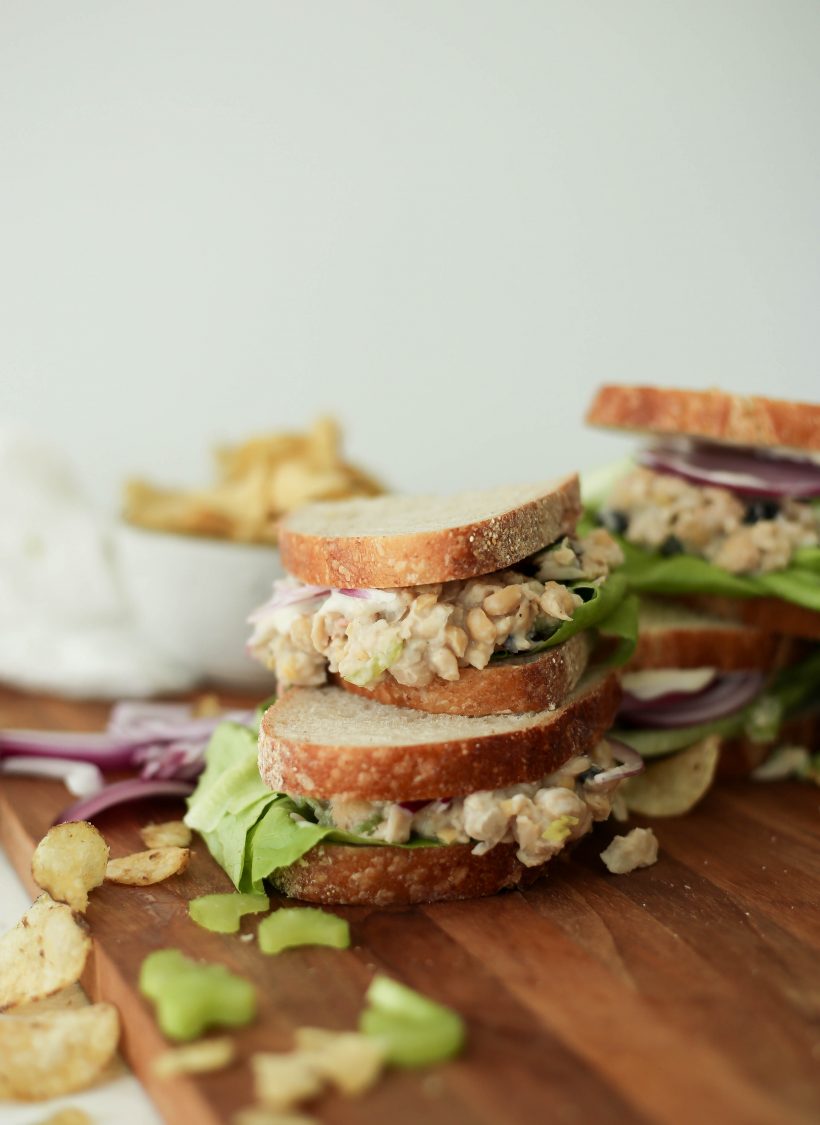 Chickpea salad sandwiches
Why we love it: What's more picnic than a sandwich? Chances are you have a can of chickpeas in your pantry that's ready and eager to turn into this chickpea salad. It's full of protein, hearty and delicious, and is totally ready to top your favorite vegan bread. Substitute agave for honey in this recipe and you're ready to enjoy the easiest, most delicious sandwich ever.
Hero Ingredient: Dried cranberries bring a touch of sweetness to the mix that enhances everything around it.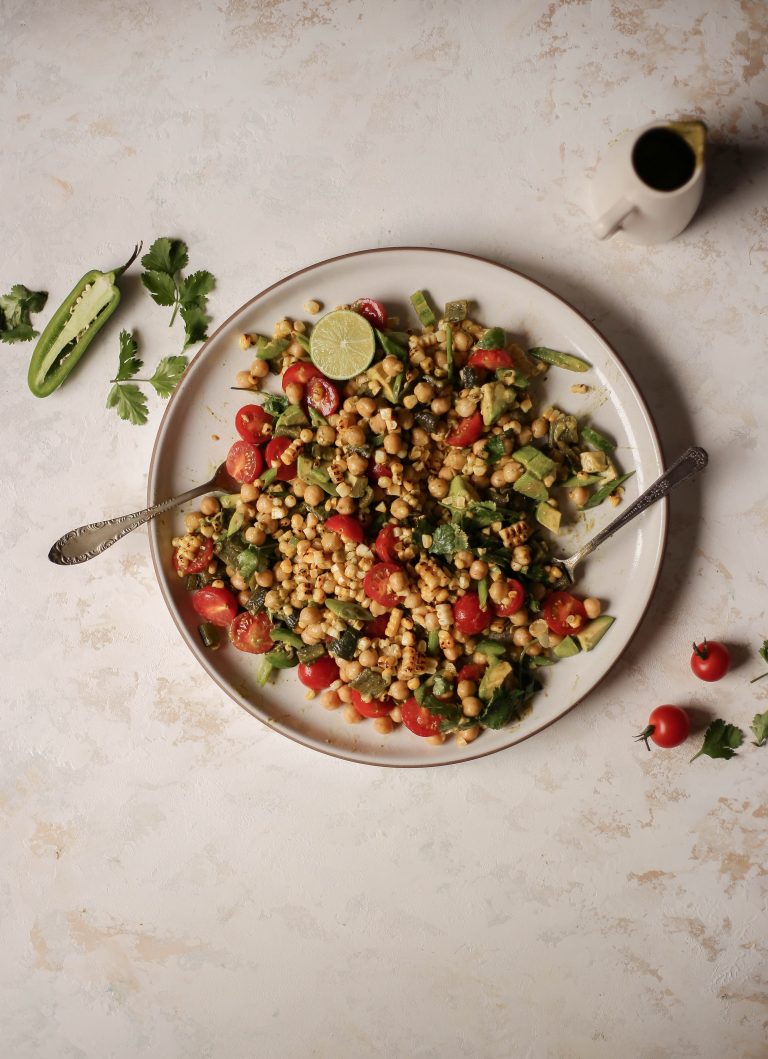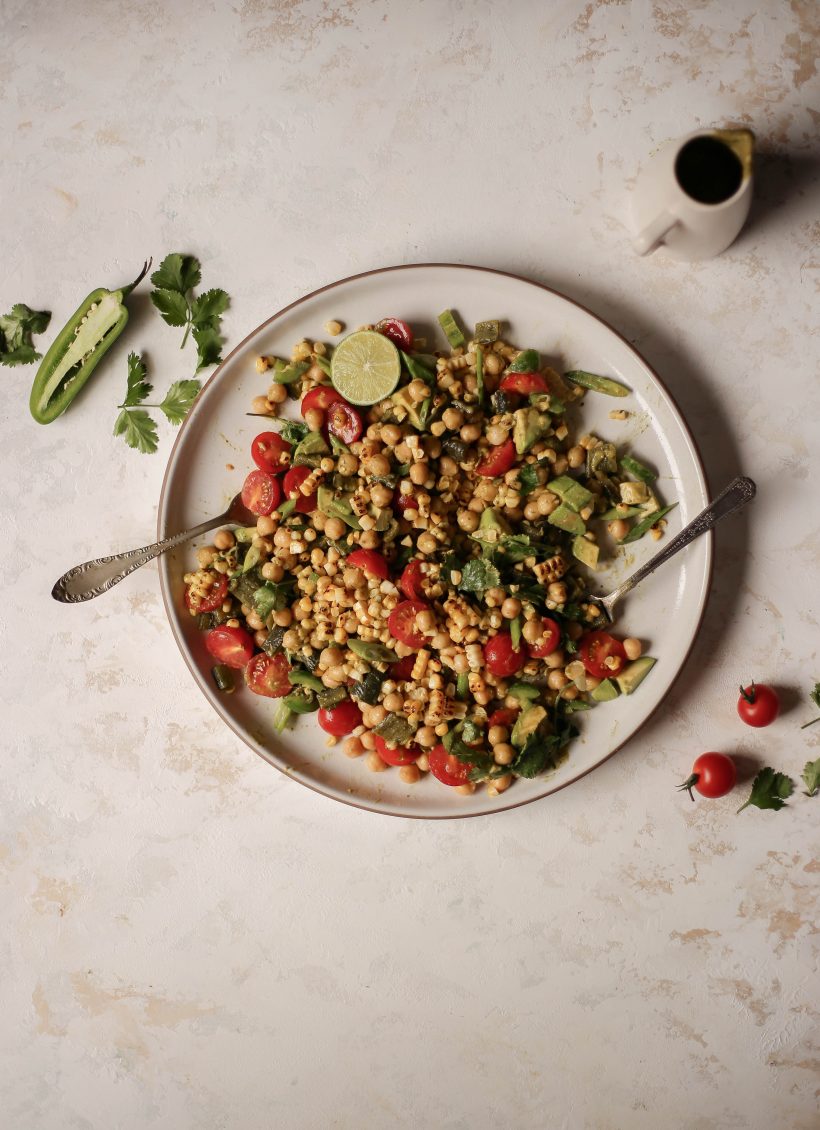 Roasted Corn, Chickpea and Avocado Salad with Poblano Dressing
Why we love it: Everyone loves a salad that doesn't look like a salad, that's exactly what you're working with here. Charred corn, roasted poblano peppers, fresh tomatoes and chickpeas come together to create a whole far greater than the sum of its parts. Load it up with tons of fresh herbs and avocado and you're ready to savor.
Hero Ingredient: A roasted poblano dressing brings each of the salad's flavors together and ties them together with a bow. Just be sure to use agave instead of honey and you're good to go! (You might want to do a little more, just saying.)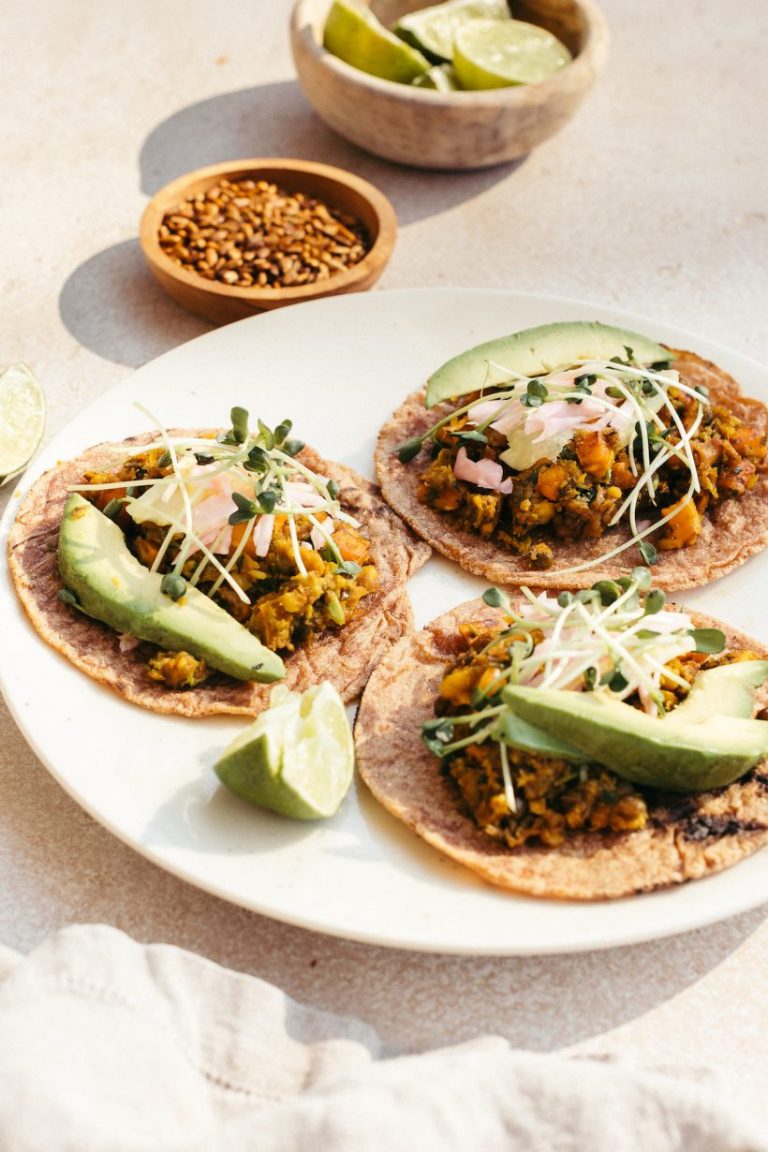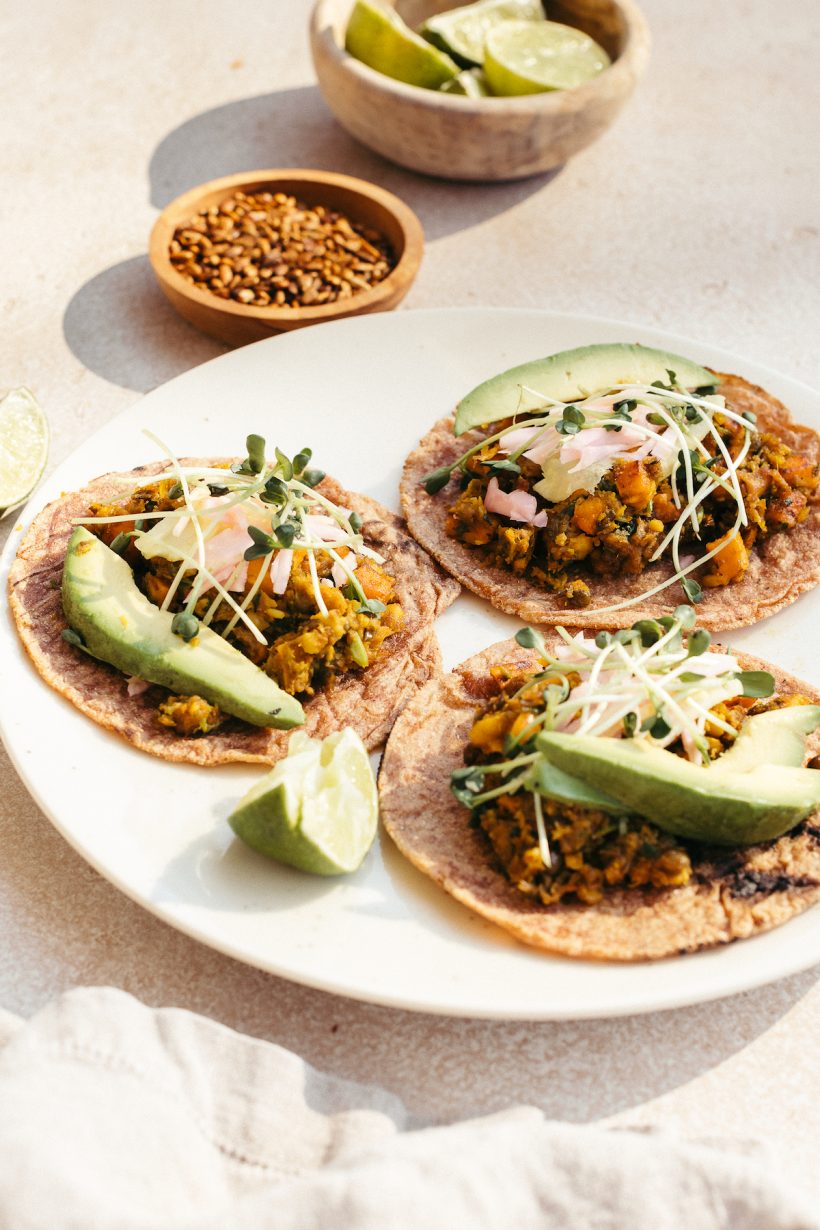 Vegan Chorizo ​​Tacos
Why we love it: Although technically a breakfast taco, this vegan taco packs enough goodness for any meal of the day. Let's break it down. Vegan lentil chorizo ​​made with legumes (chickpeas and lentils), apple cider vinegar, cayenne pepper and many herbs meets a homemade cassava tortilla and decadent chorizo ​​oil that introduces all kinds of umami flavors. Plus, you can load them with as many fillings as you can fit in a tortilla. I'm taking care of it.
Hero Ingredient: Homemade cassava tortillas take a fresh take on an unexpected, yet beloved, classic. With cassava flour, you get a product rich in complex carbohydrates and antioxidants while delivering a nutty and earthy flavor profile. It may seem daunting to make your own tortillas, but these tacos are so worth it. Give it a try here and you may never go back to shopping in store!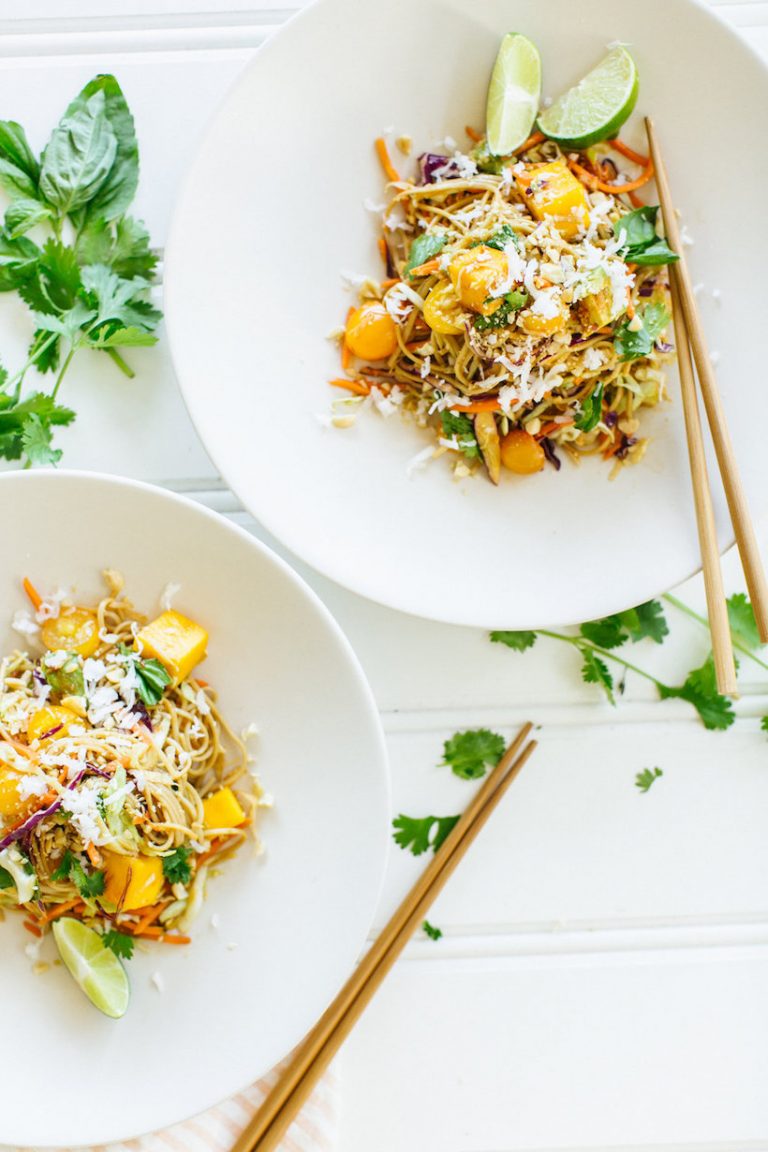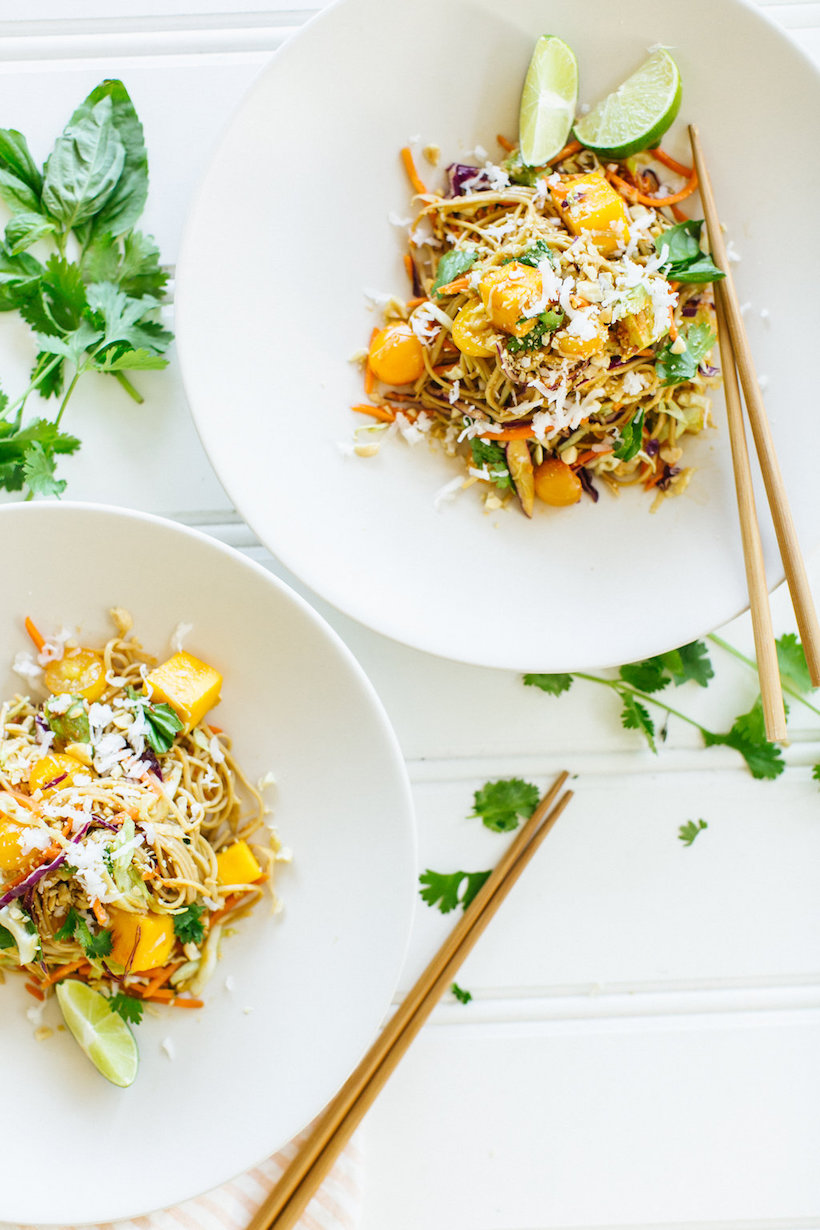 Mango and Coconut Soba Noodle Salad
Why we love it: Full of Thai flavor and tons of herbs, this soba noodle salad is both flavorful and filling. It's quite substantial thanks to those noodles, so it's a great main course for lunch or dinner. Substitute honey for agave in Thai dressing to keep things vegan. And let's not forget mango and coconut, total summer vibes. Yum.
Hero Ingredient: Salted roasted peanuts bring a much appreciated crunch to this salad. Alongside carrots and cabbage, you have the right amount of texture in every tasty bite.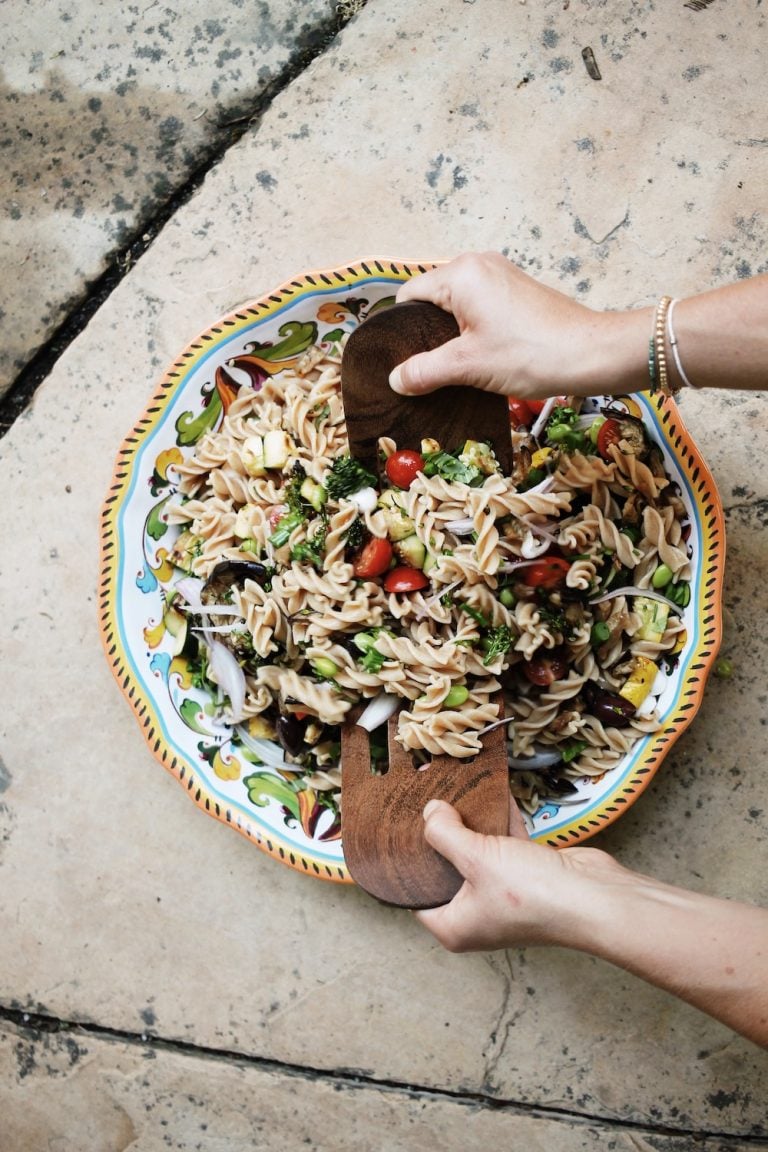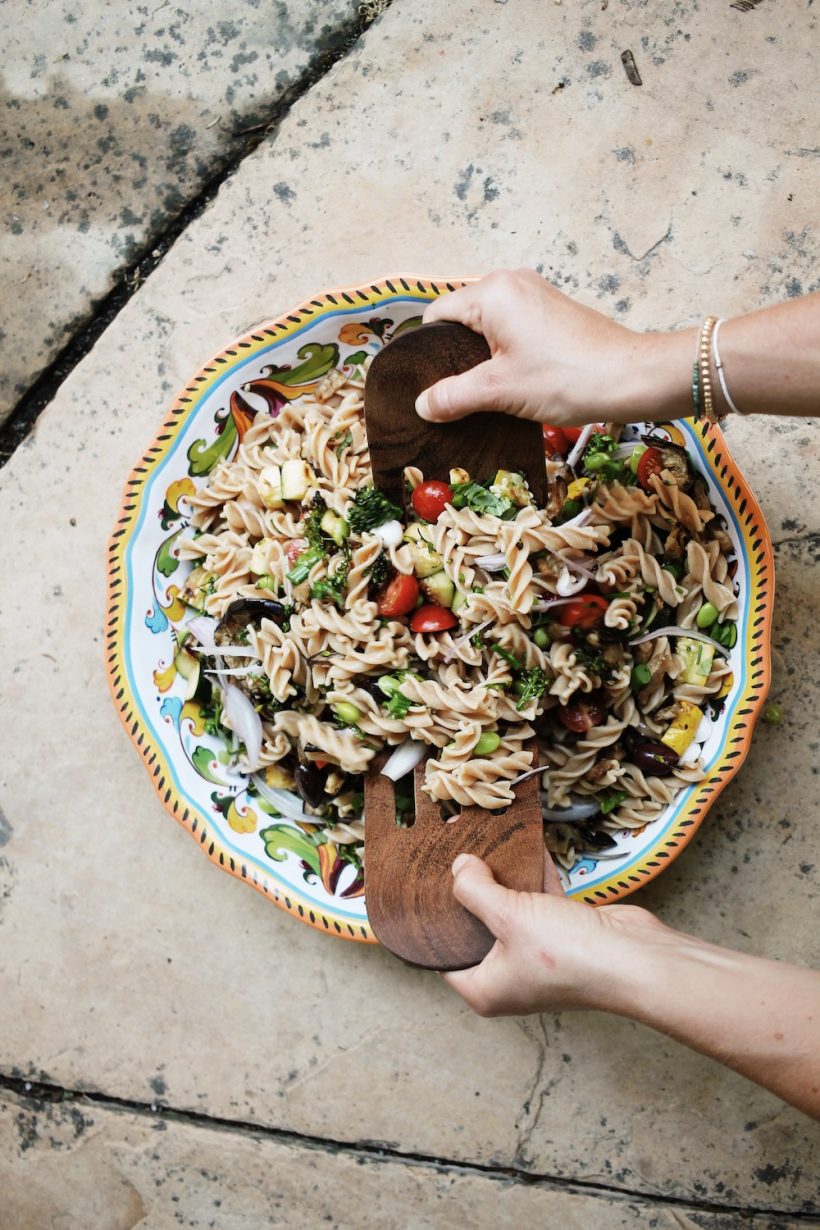 summer pasta salad
Why we love it: One of the advantages of this pasta salad is that it is eaten at room temperature, perfect for a picnic! It's packed with vegetables and nutrients with edamame, eggplant, summer squash, kalamata olives, broccolini and more. To keep things vegan, add your favorite vegan mozzarella to it or cut it out altogether (you don't lose much by leaving it out). When you are ready, mix everything together, prepare a large portion and enjoy. You'll be glad you did.
Hero Ingredient: Make sure to get a healthy char on these veggies. The caramelized edges and hint of bitterness add essential flavors to this pasta salad.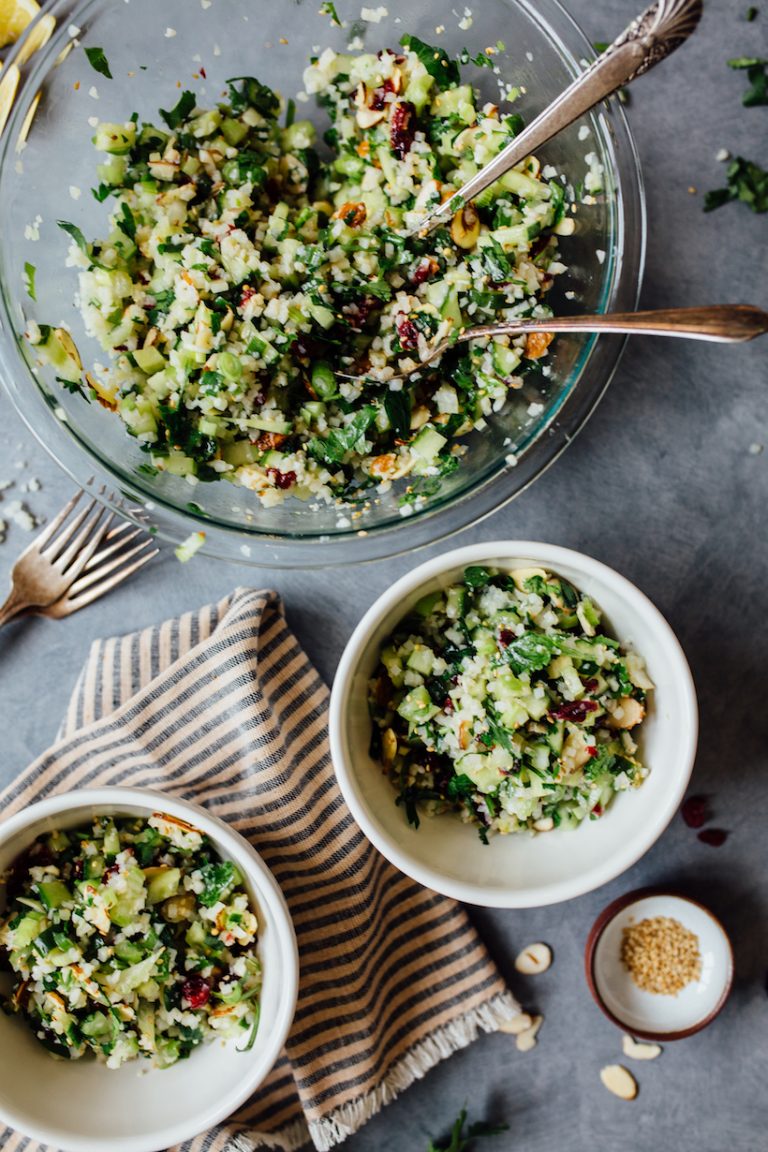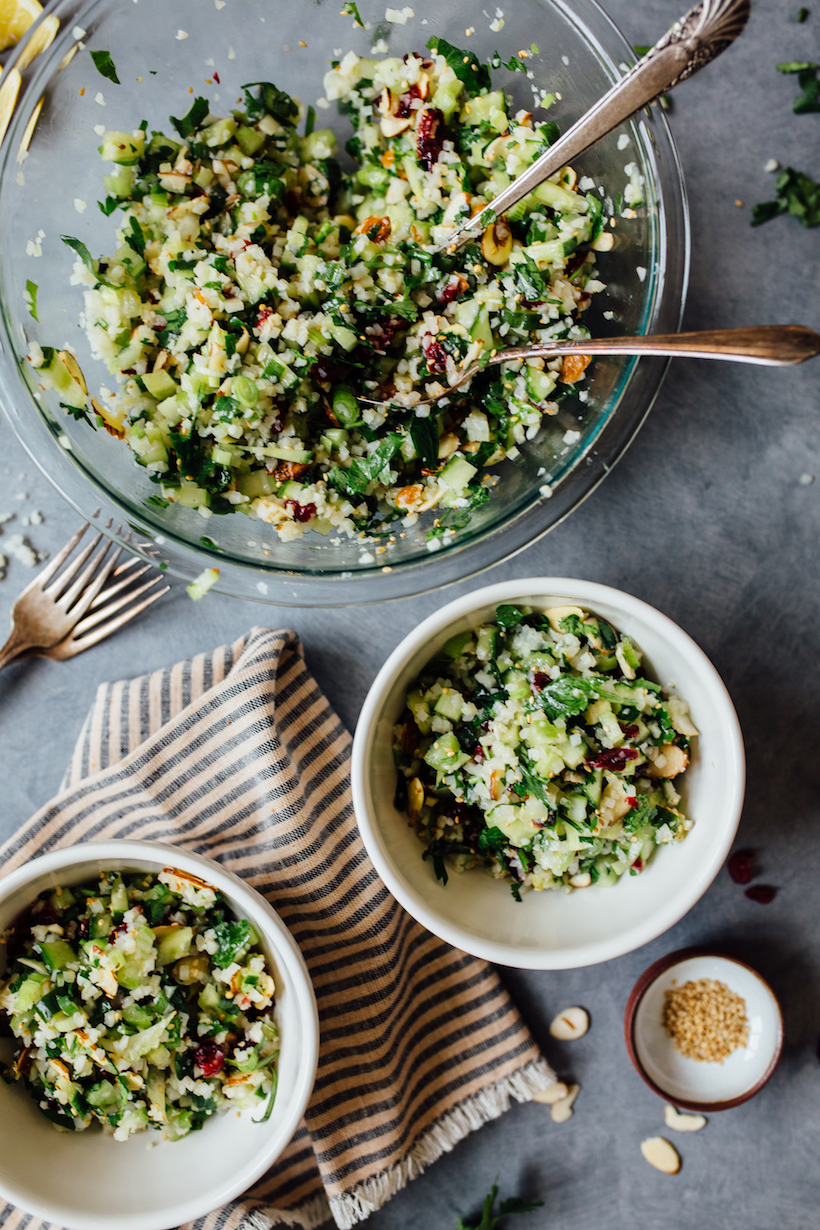 Gluten-free cauliflower tabbouleh
Why we love it: This tabbouleh is such an easy and tasty main course or side for a picnic. It uses a bag of cauliflower rice, cucumber, dried cranberries, sliced ​​almonds and more to create a deliciously edible salad you'll want to add to your weekly rotation. Like the others on this list, it's as good at room temperature as it is fresh. Pack it up in containers, toss it in a cooler or basket, and you're on your way to the perfect picnic.
Hero Ingredient: The lemon mustard seed dressing is the tangy topping that makes this salad. Just be sure to put in agave for the honey if you're keeping things vegan.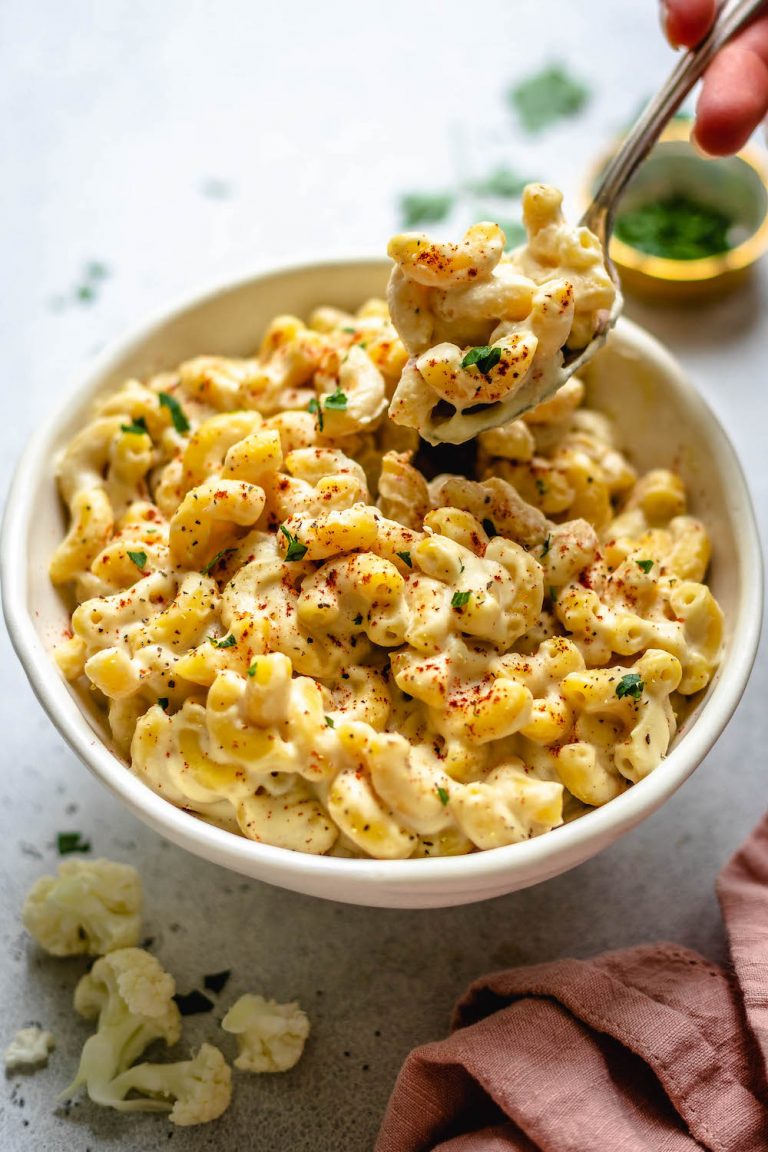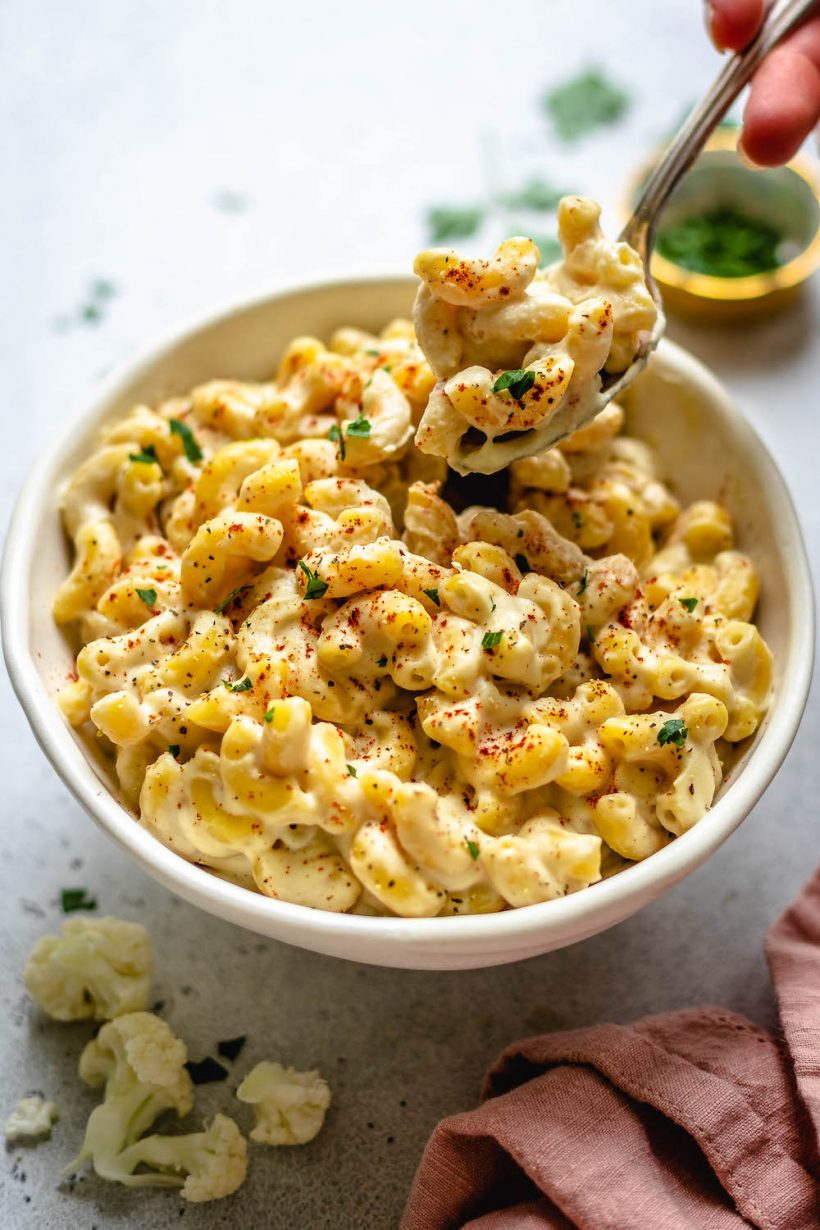 Cauliflower Vegan Mac and Cheese
Why we love it: If you're feeling fun, give this vegan mac and cheese a place in your picnic. It's just as delicious at room temperature as it's straight out of the jar and ticks the boxes on nostalgia and flavor. Plus, it takes about 20 minutes to prep and you'll likely have leftovers (hallelujah!). Mac and cheese the next day anyone? I'll take two.
Hero Ingredient: Cauliflower is the perfect vegan substitute for your average wholemeal macaroni and cheese. It keeps things thick and creamy and even introduces nutrition to one of life's most gluttonous foods. Who would have thought there could be such an all-star alternative?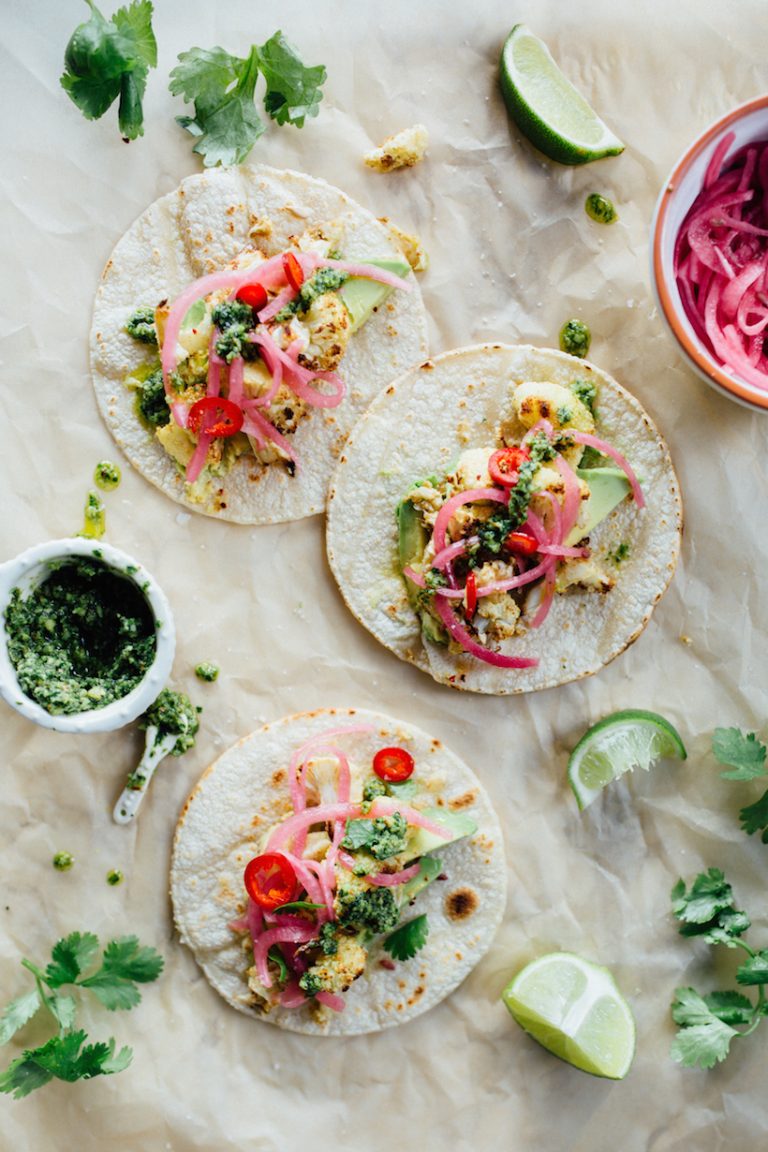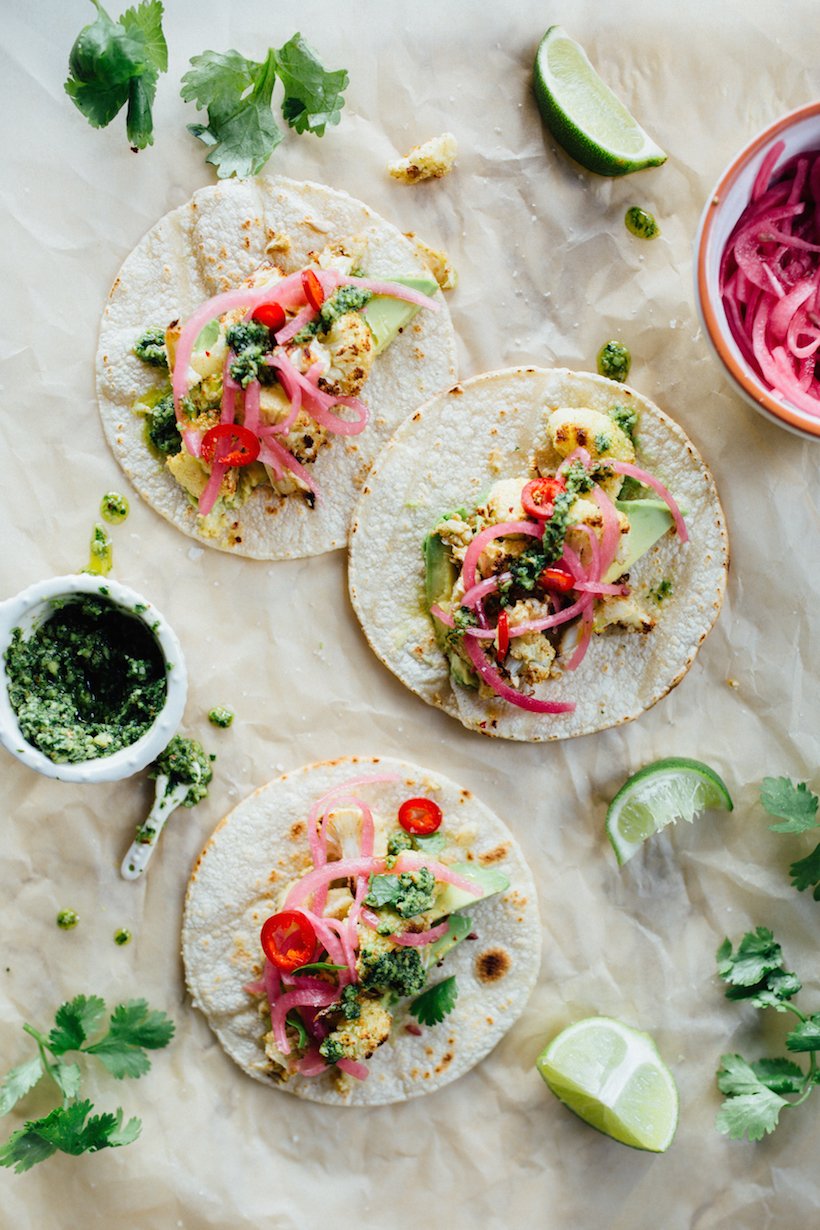 Roasted Cauliflower Tacos with Cilantro Pesto
Why we love it: More cauliflower! And rightly so…in these tacos you get caramelized cauliflower, creamy avocado, drinkable cilantro pesto, and all the edible accessories your heart desires. We're talking pickled red onions, cilantro, roasted poblanos and/or a big squeeze of lime – the options are endless.
Since anything can stay at room temperature until you're ready to serve, these roasted cauliflower tacos are practically made for eating out. Pack them up in take-out containers and build them on your picnic.
Hero Ingredient: I've said it before and I'll say it again: the dressing is so versatile, you won't regret doubling the recipe. Use it to garnish a Mexican-inspired bowl, add a little olive oil for an herb vinaigrette, or dip fresh veggies into the ocean of flavor that is this cilantro pesto.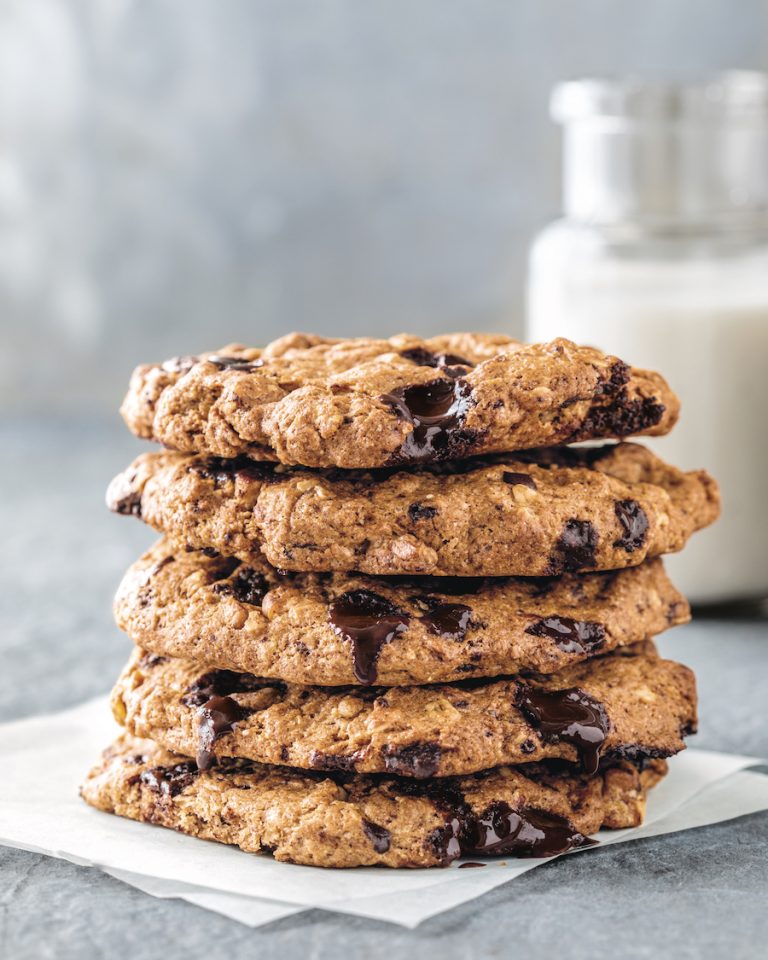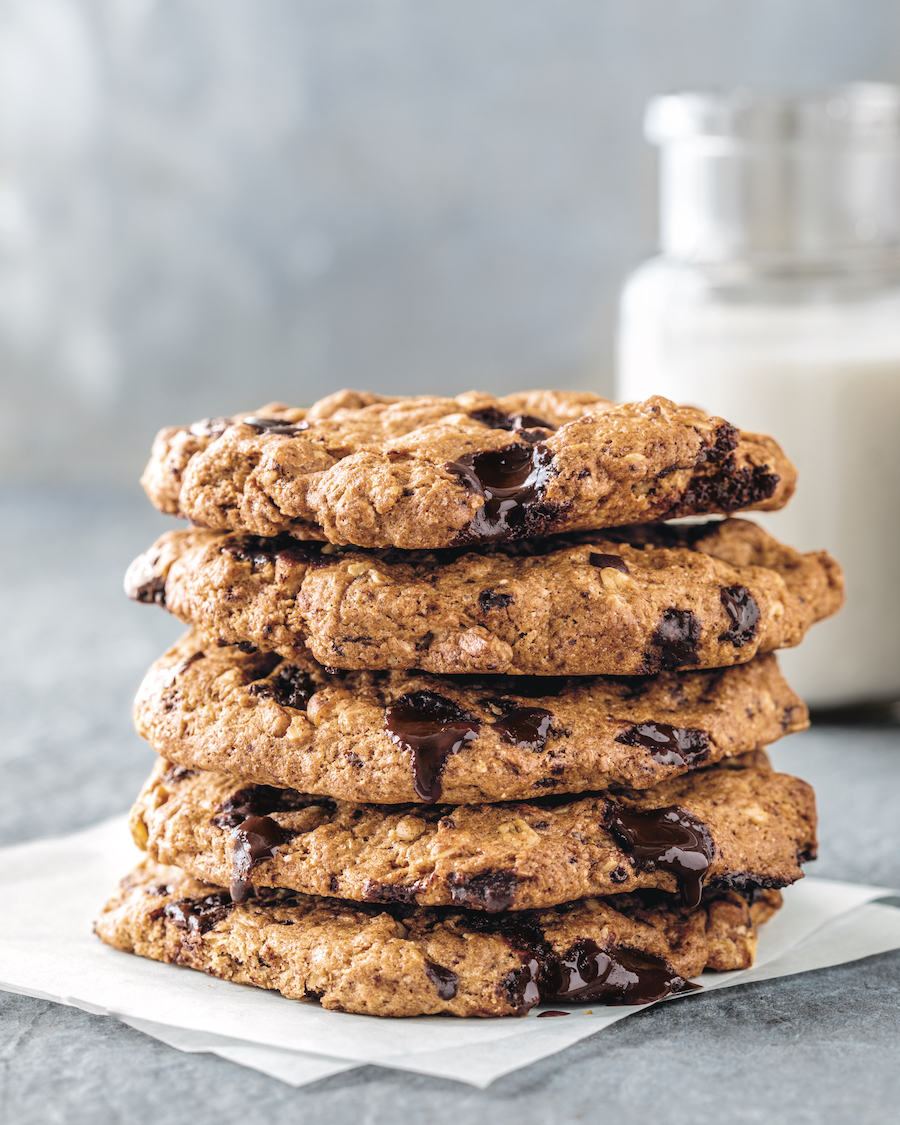 Café Gratitude Vegan + Gluten Free Chocolate Chip Cookies
Why we love it: It wouldn't be a proper picnic without a bite of something sweet to enjoy at the end. And let me tell you, these cookies are ready for work. Since they sat in the warm weather, the chocolate chips are perfectly melty and toasted just enough to look like they just came out of the oven. Take one while you lie on the blanket, slip into a coma after lunch, and maybe take a nap or two. I mean, that's what dreams are made of.
Hero Ingredient: Nuts, almond butter, cinnamon, oh my! There are too many superstars to choose from, but I'd probably opt for the Himalayan sea salt if I had to pick just one. You can't beat how it enhances every hidden gem of an ingredient while bringing just the right amount of anti-sweetness to the party.