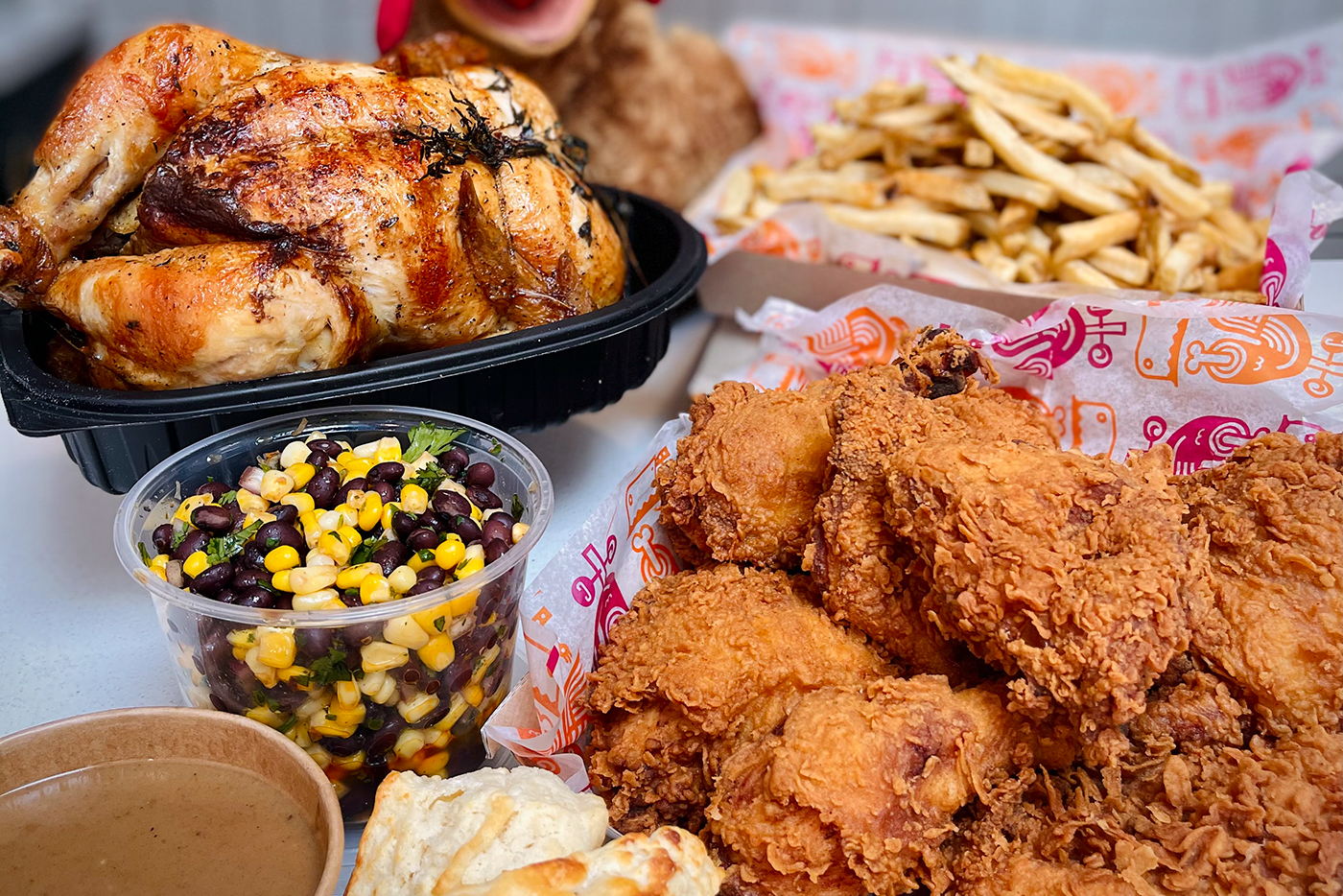 5 take-out picnic ideas from Calgary restaurants
Make the most of summer by planning an alfresco meal that includes fried chicken, sushi, sandwiches and more.
With the summer season well underway, eating a meal in an open park or along the river should definitely be on your list of things to do this summer in Calgary. Here are a few Calgary businesses that offer delicious on-the-go meal options perfect for picnics.
Cluck N Cleaver Chicken Family Pack
What better way to enjoy a fried chicken meal than in the summer sun with your friends and family? Cluck N Cleaver's family pack includes enough fried chicken for a family of four, plus cookies, gravy and a side dish for $52, or $55 if you opt for roast chicken.
1511 14 St. SW, 403-266-2067, cluckncleaver.com
Picnics in the East Village
In an effort to promote and celebrate the many attractions of Calgary's East Village neighborhood, five neighborhood restaurants and businesses are offering picnic options for the summer season. Sidewalk Citizen, Connie + John's Pizza, King Eddy, Chix Eggshop and 8 Cakes all offer special picnics, packaged in an East Village cooler bag that you can keep. These picnic picks offer everything you might need for an afternoon along the river or in one of the area's beautiful parks. Picnic baskets range from $20 to $65.
evexperience.com
River Café Picnic Baskets
Picnic baskets at this Prince's Island Park restaurant are fully customizable – you can choose from a picnic menu that features some of River Café's most popular dishes, like red lentil hummus or liver parfait of chicken, as well as a selection of sandwiches, charcuterie and cheeses. There's even caviar on offer, if you fancy a particularly spicy picnic. Enjoy your basket in the restaurant's fully licensed picnic garden or at your own favorite picnic spot.
25 Prince's Island, 403-261-7670, river-cafe.com
Pacific Poke Sushi Sets
Pacific Poke in Marda Loop recently launched new sushi sets featuring classic rolls and rolls inspired by poke bowl flavors. Along with options like spicy tuna and California rolls, there are specialties like the Maui roll, topped with red onion, mango and a drizzle of jalapeno dressing. Sushi is available in two, three and five roll combos.
3554 Garrison Gate SW, 587-864-9299, thepacificpoke.com
Fraser and Fig Charcuterie Picnic Boxes
This store specializes in all things charcuterie and cheese, with new selections every month. The shop's "Perfect Picnic Graze" box is enough for two people and includes four cheeses and four meats, plus fruit, crackers, pickles and jams from local vendors, all for $37. There's also a meatless box for $33. If you're going out with a larger group of people, consider "charcusicles" (a charcuterie skewer with everything on a single stick) available in minimum orders of 20.
2010 34 Ave SW, 403-542-9779, fraserandfig.com
[Note: This story previously stated that Cluck N Cleaver had locations in West Springs and the Beltline. The West Springs location has now closed. The story has been updated.]