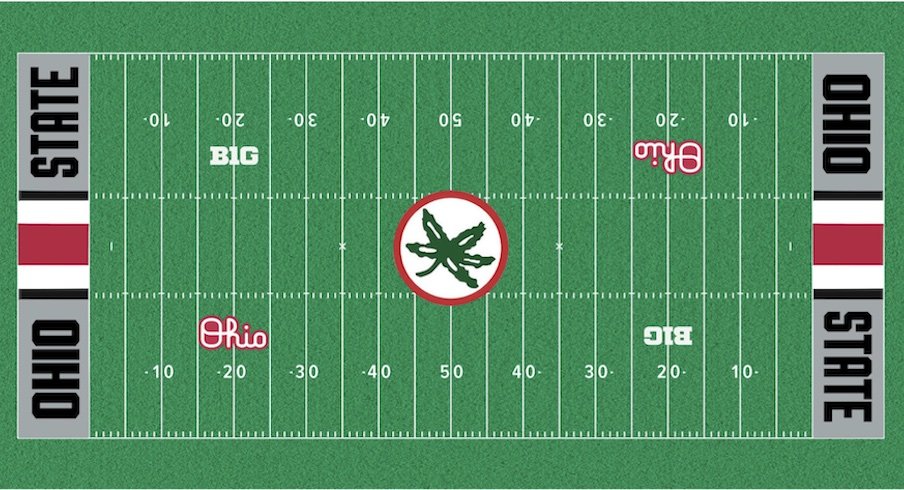 A look at other fan-submitted designs for Ohio Stadium's new field
Ohio State has officially selected a design for the new Ohio Stadium turf, and it doesn't look too different from the existing Ohio Stadium turf design.
That shouldn't come as much of a surprise. As Ohio State said in his press release unveiling the new turf design, "you're not kidding too much with the change on something of such historic significance." It's unlikely that Ohio Stadium will ever have a scarlet or gray colored field or anything that turns its playing surface into something new – the shoe carries too much tradition for that.
It's always fun to think what Ohio State could have done, though, if it had chosen to go a more exotic route with its land redesign.
Many Ohio State fans had fun thinking about it, as OSU received more than 1,300 submissions after opening submissions for fan-inspired design concepts in October. Eleven Warriors obtained more than 200 of these designs through a public records request that was submitted after the original entry deadline in October, and we've compiled some of the most creative submissions below for your viewing pleasure.
Some fan-submitted designs have taken a page from the Eastern Michigan/East Washington playbook with fields of scarlet, gray or a combination of the two instead of the traditional green.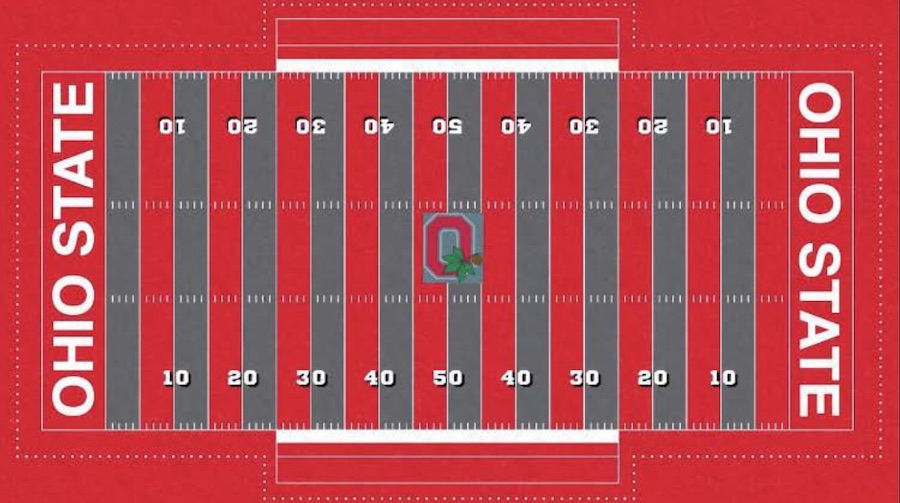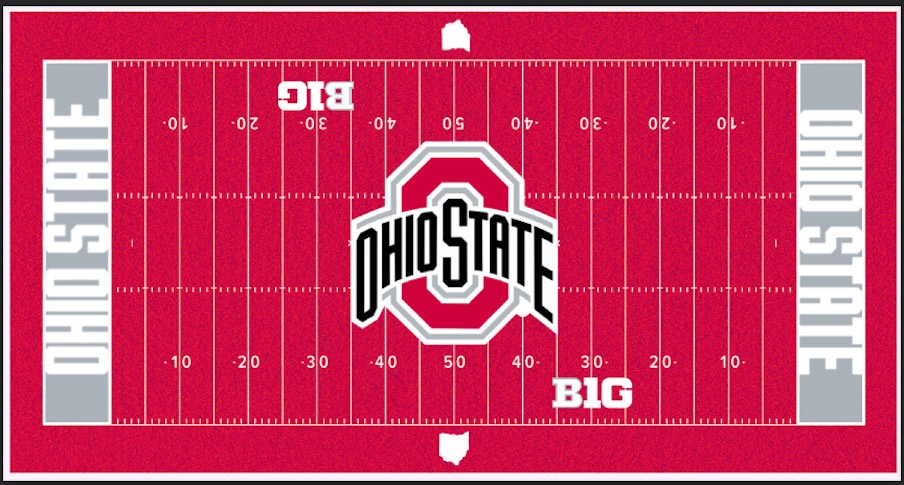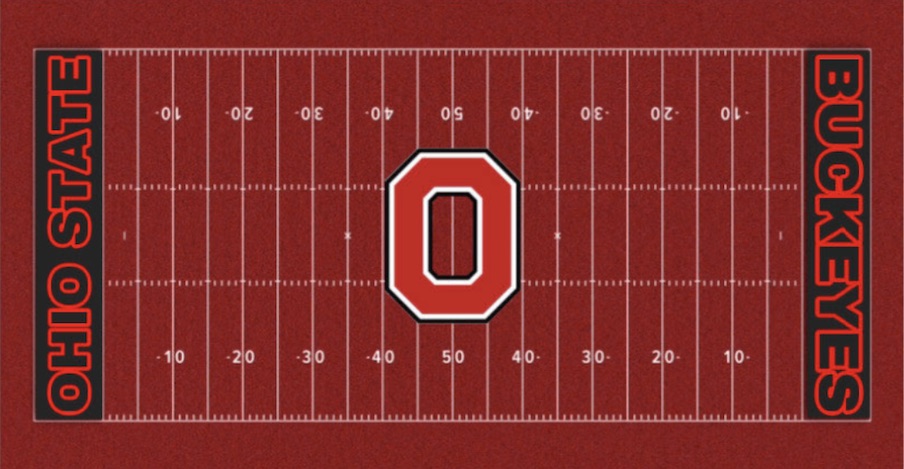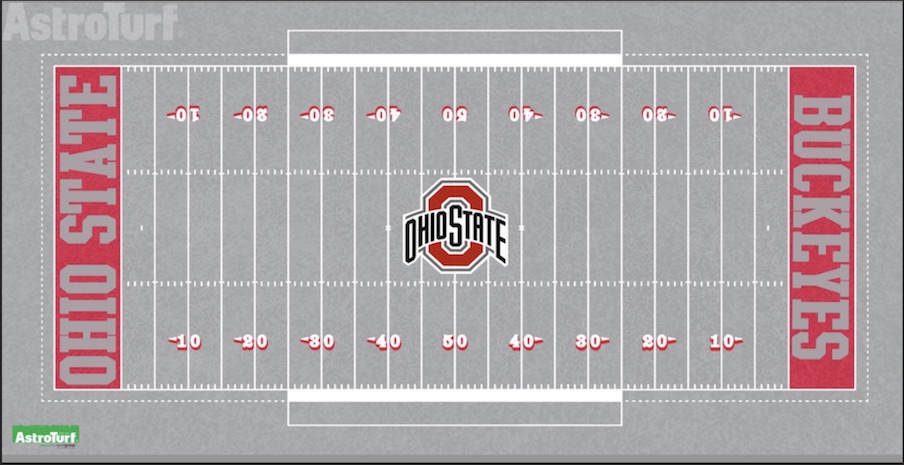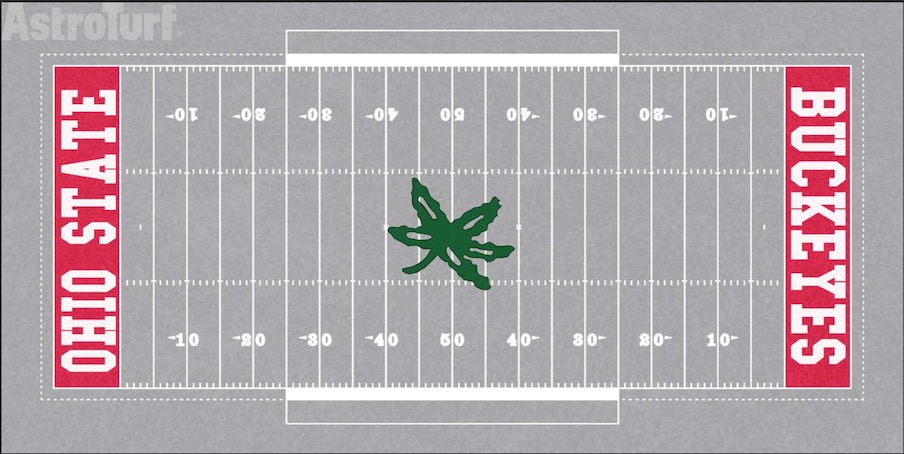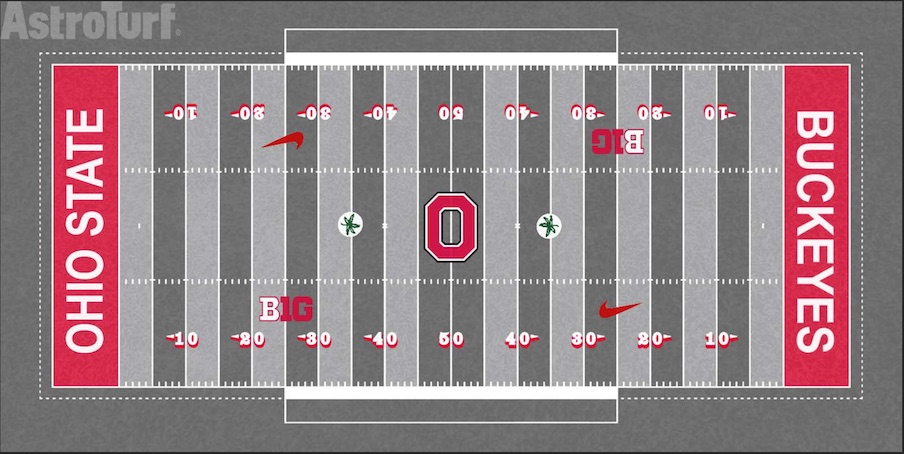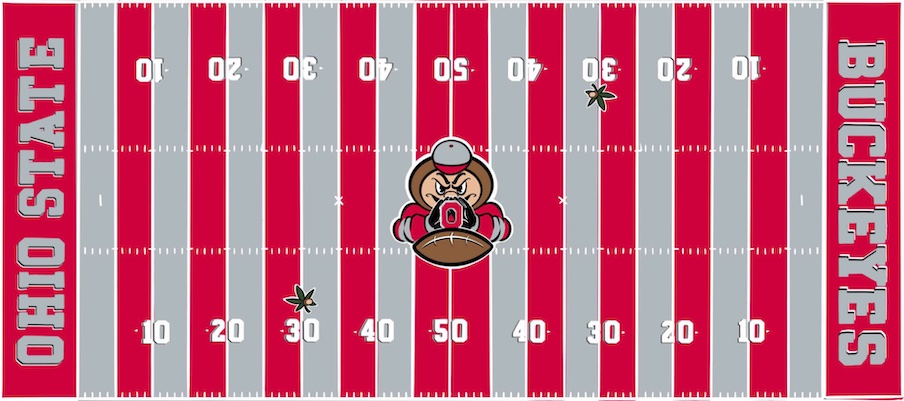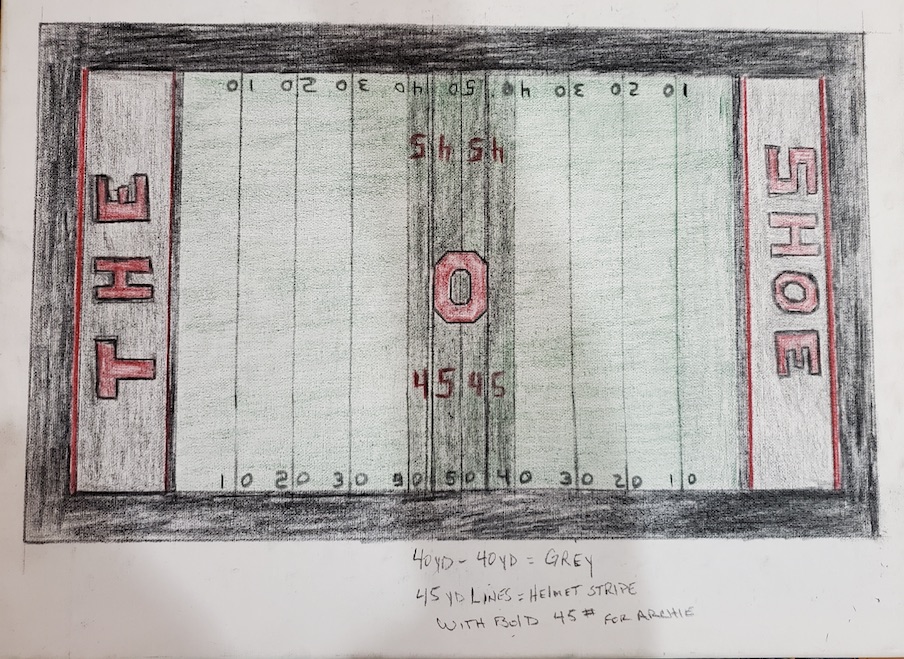 While 46% of total entries Ohio State received featured scarlet endboxes, 21% of fan submissions included gray endboxes and 10% green endboxes, while others submissions included black end boxes, multi-color end boxes, and even a stained glass-inspired design.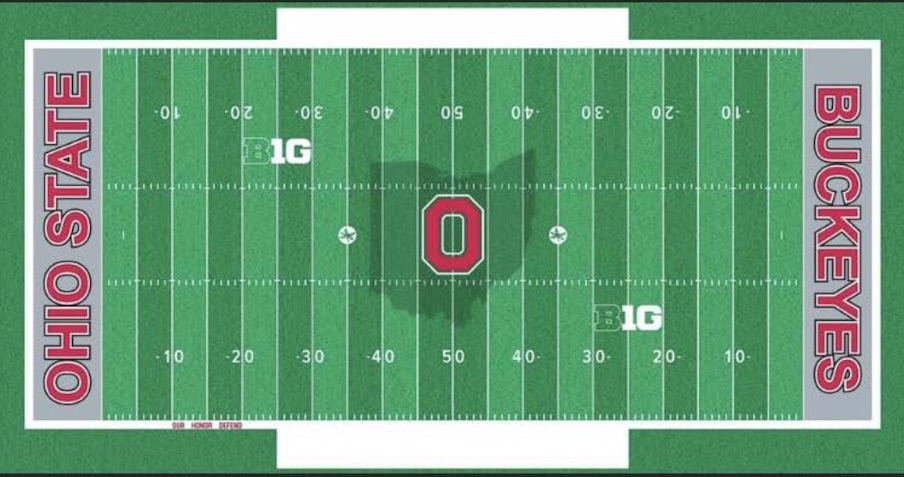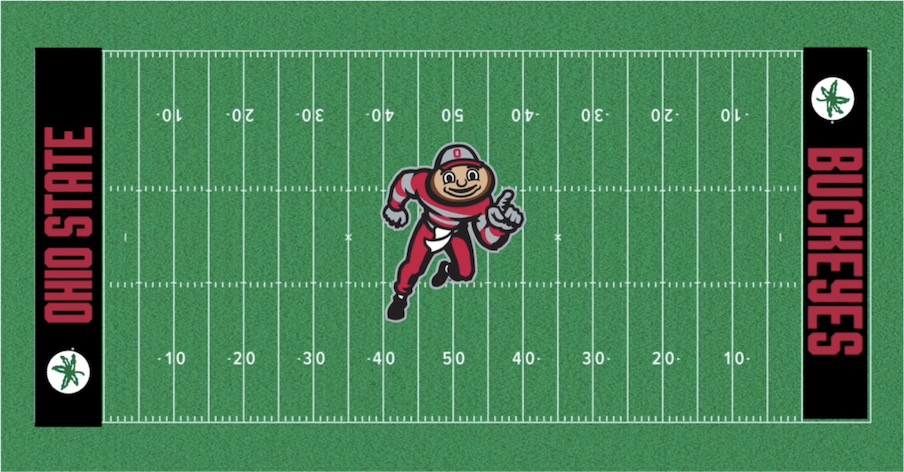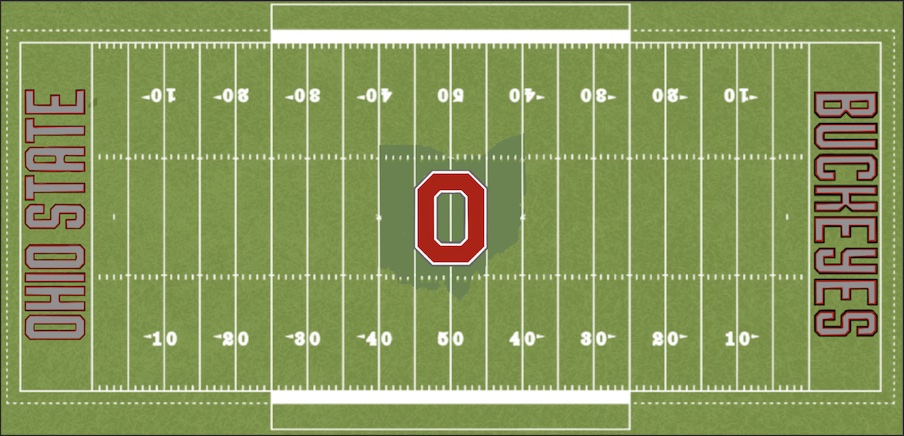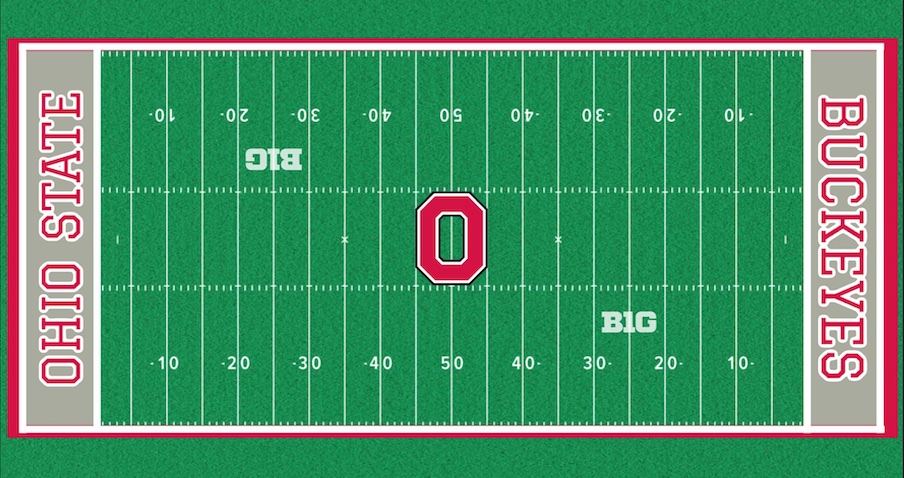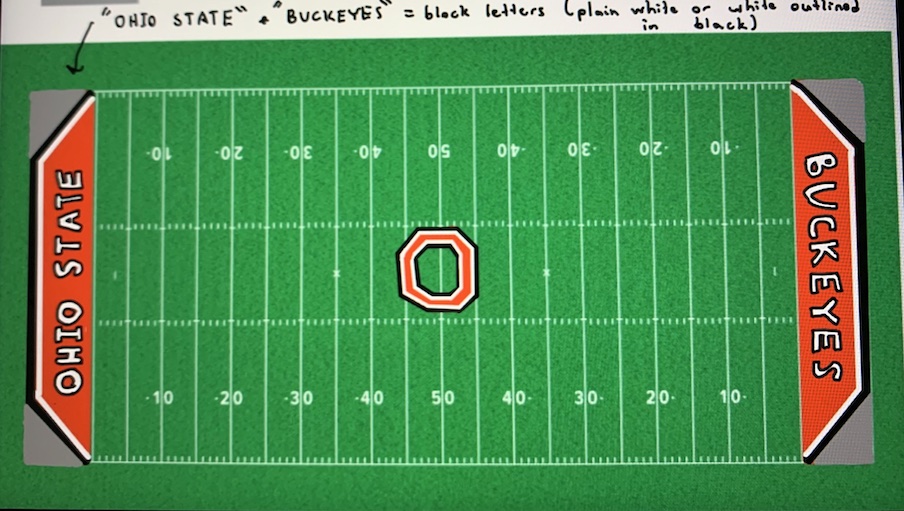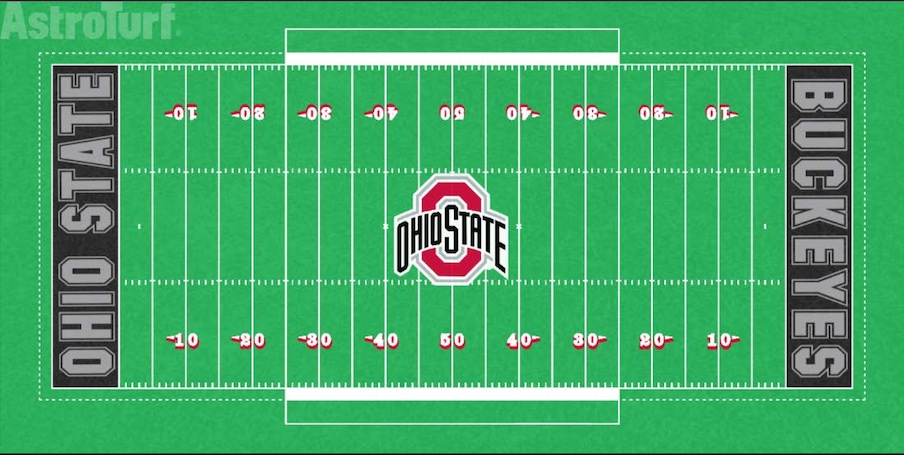 A total of 29% of fan submissions included the helmet stride in some form. Ohio State subtly incorporates its famous helmet stripe into its new field design by placing the striped pattern behind the goal posts in both end areas, but some fans thought the helmet stripe should be even more visible on the new ground.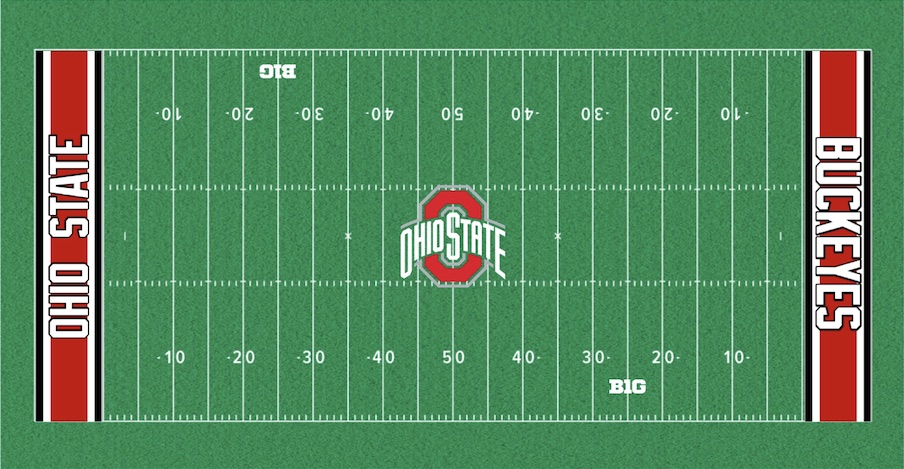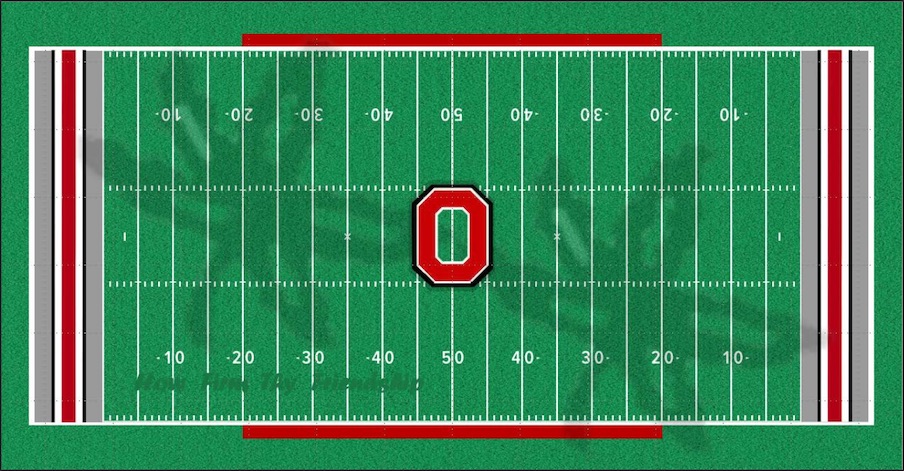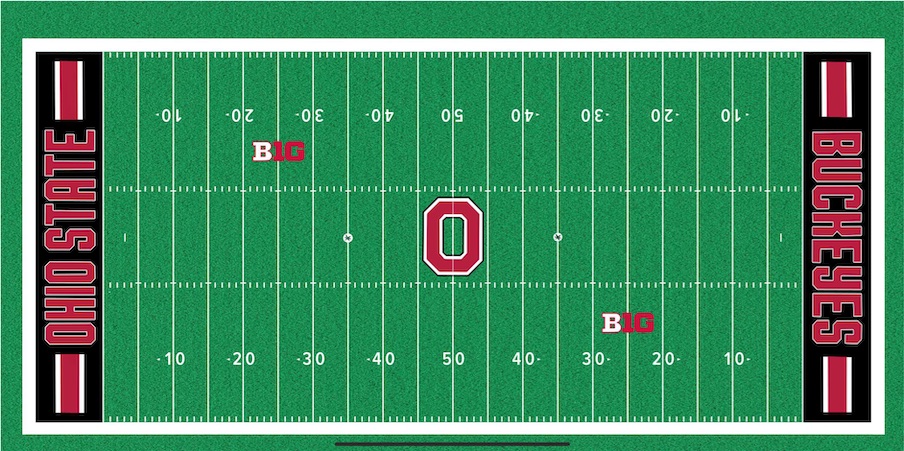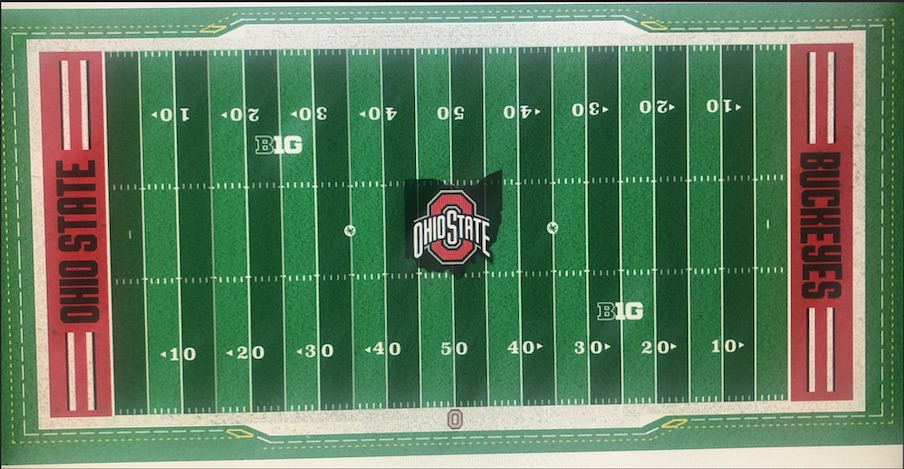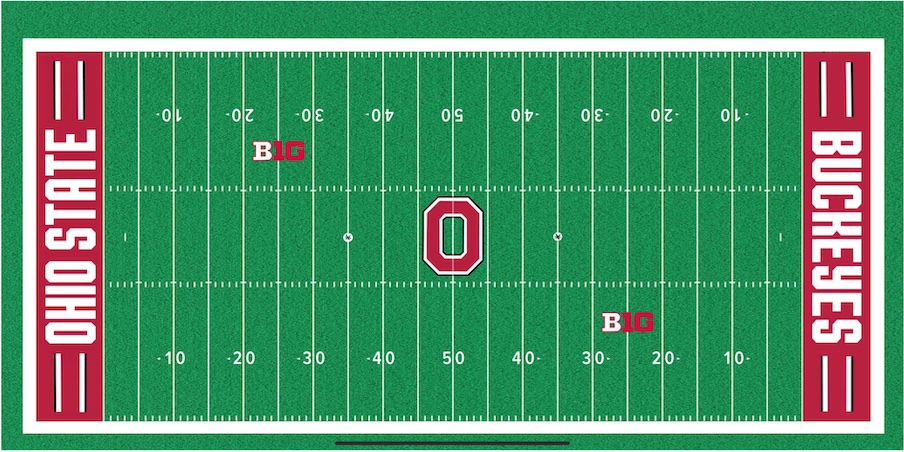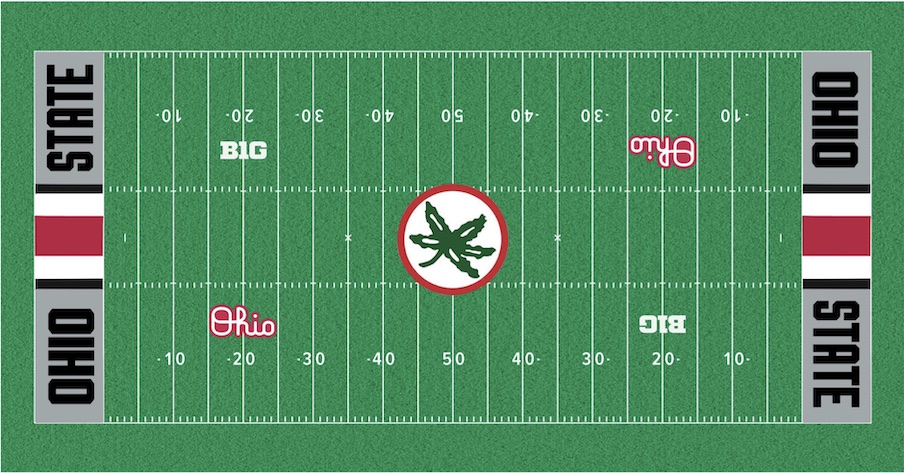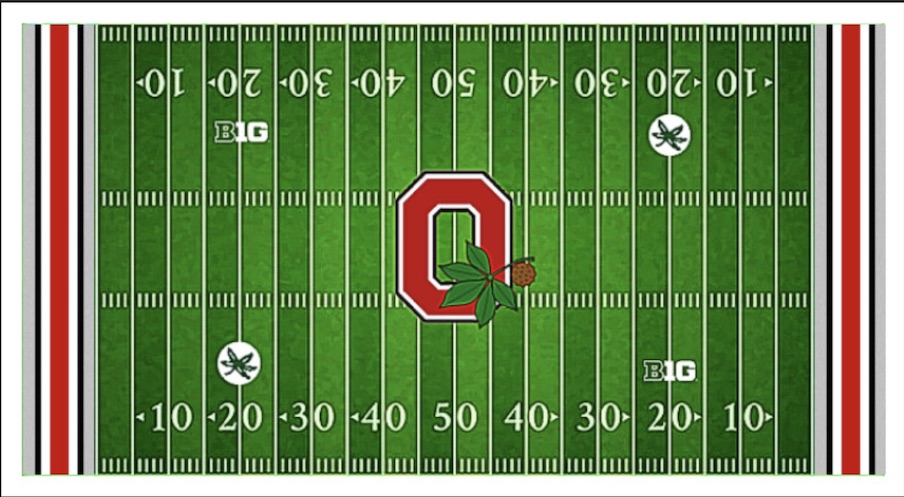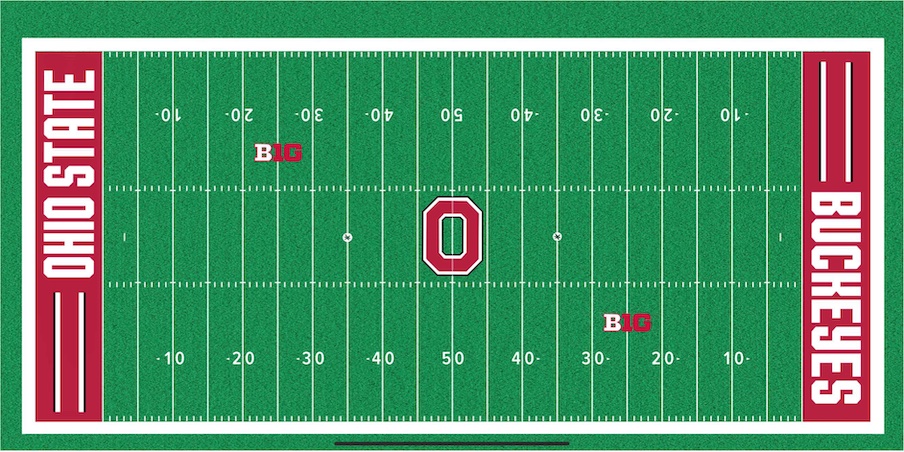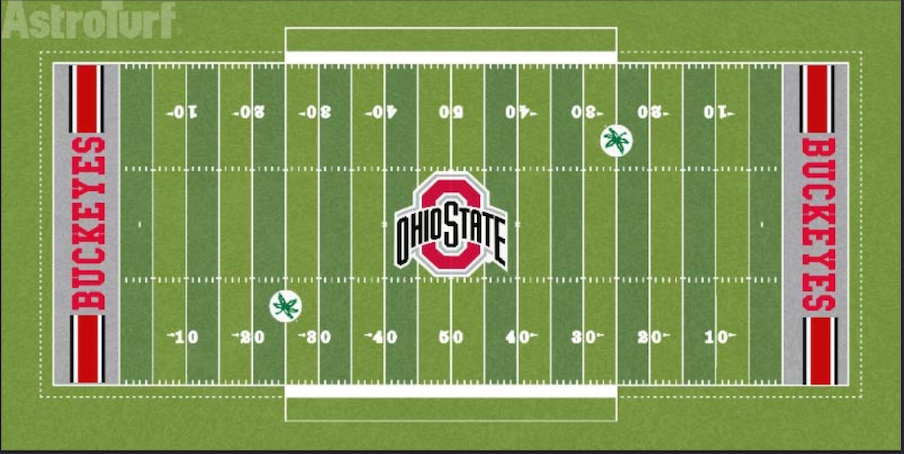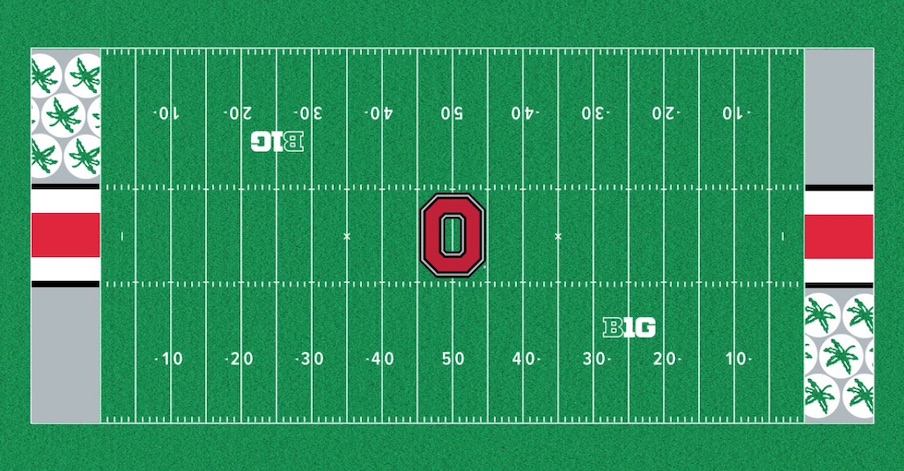 48% of fan submissions included Buckeye Leaves; The new pitch at Ohio Stadium will have Buckeye Leaf decals to denote the kickoff spot on the 35-yard lines, but some submitted designs featured them prominently.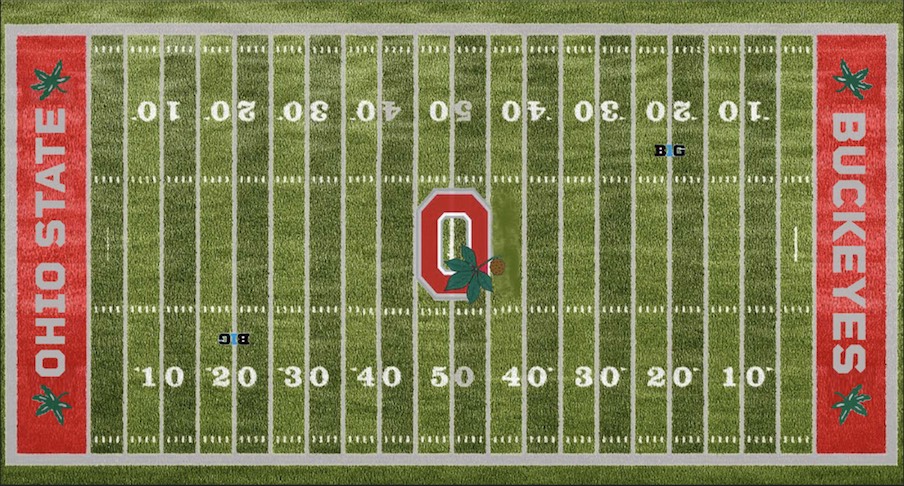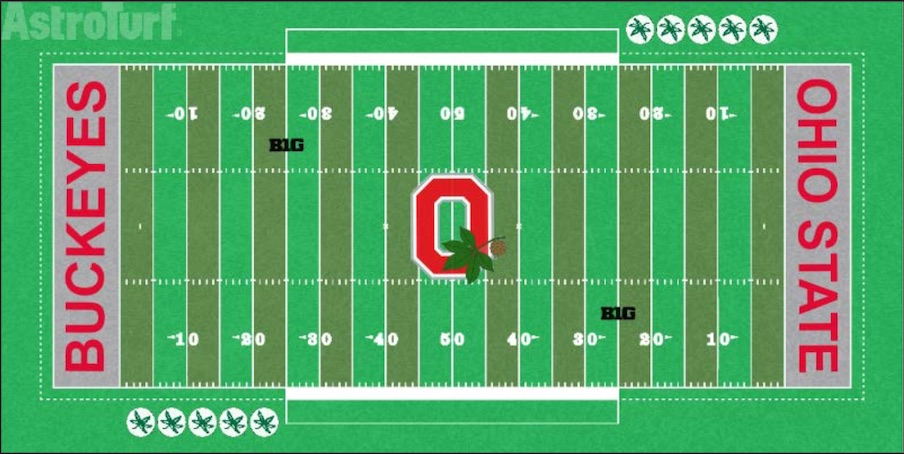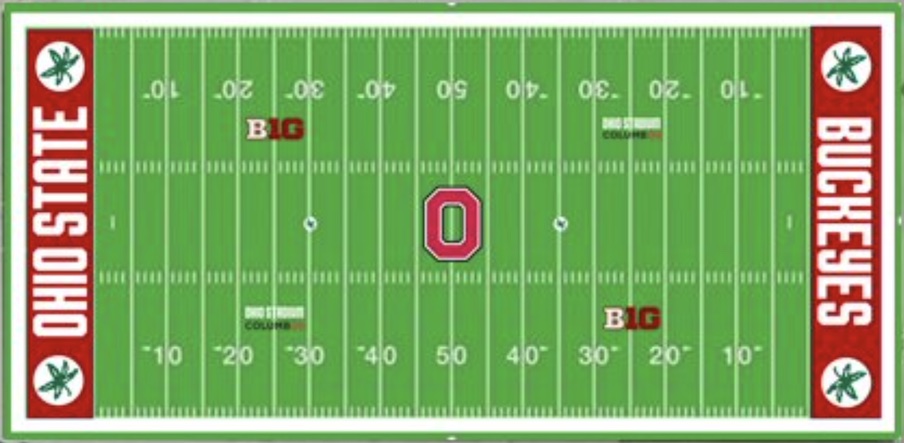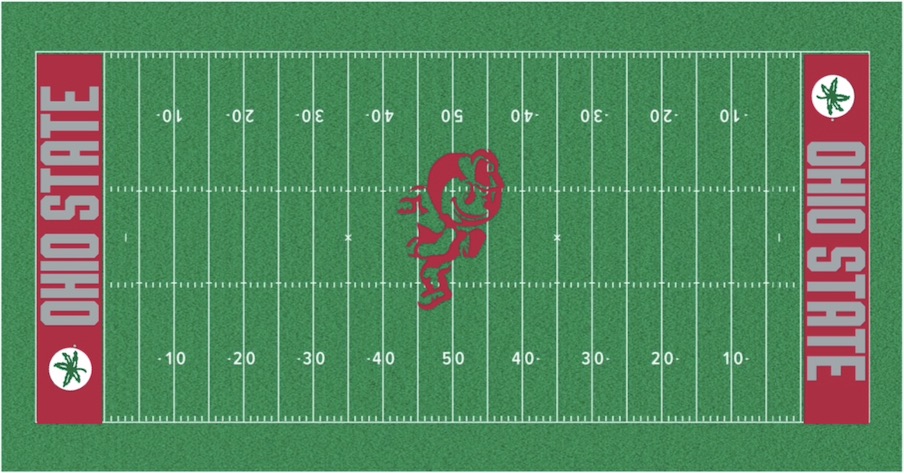 Although a majority of designs (59%) kept the O block in the center of the 50-yard line, some fans chose less traditional centerpieces for the field, including Brutus Buckeye, Script Ohio, and even Urban Meyer and Archie Griffin.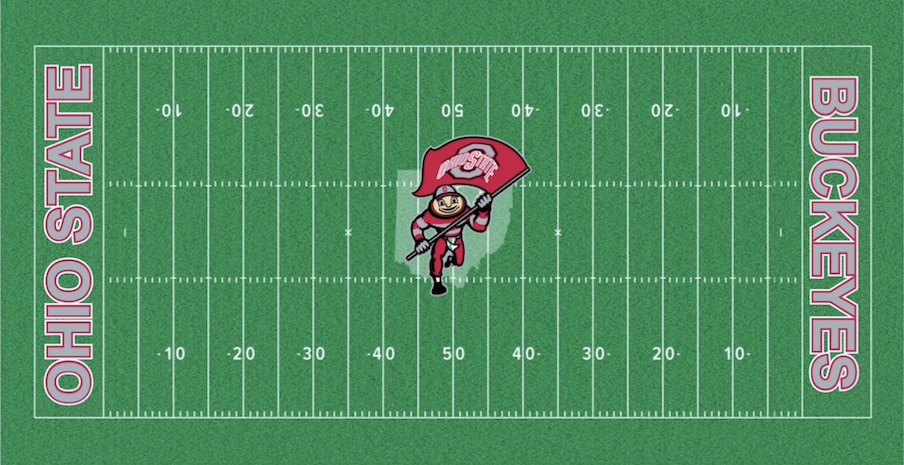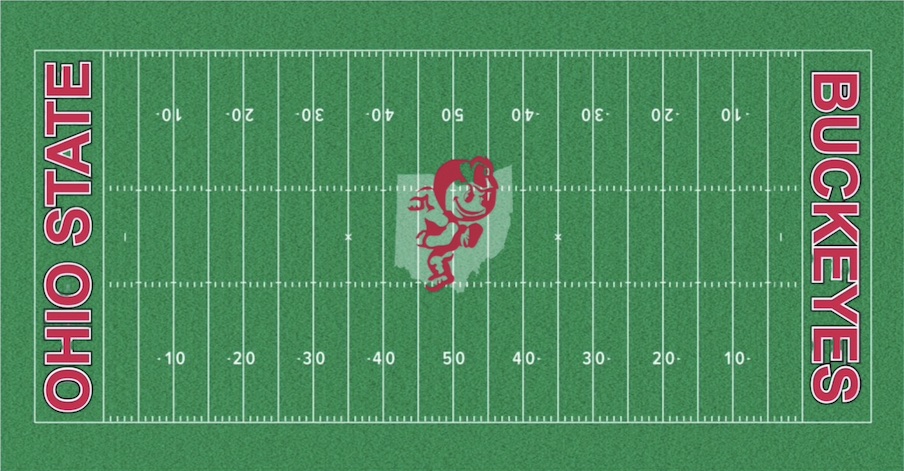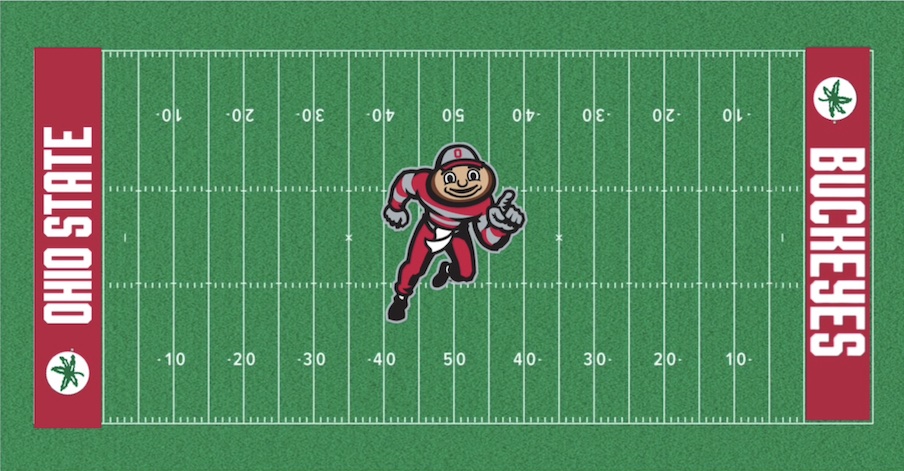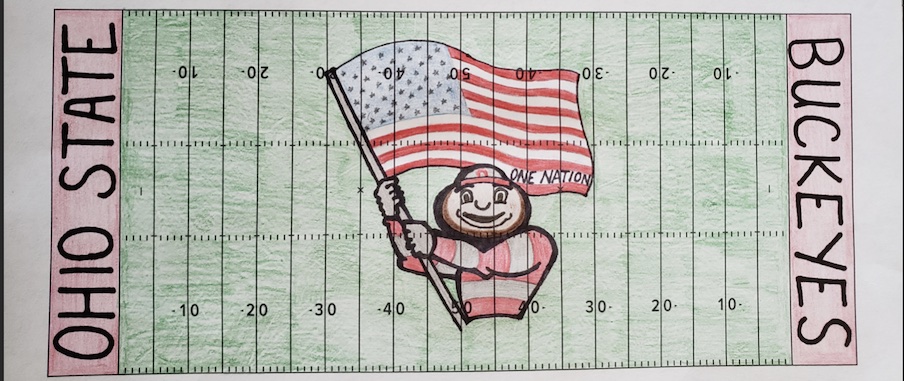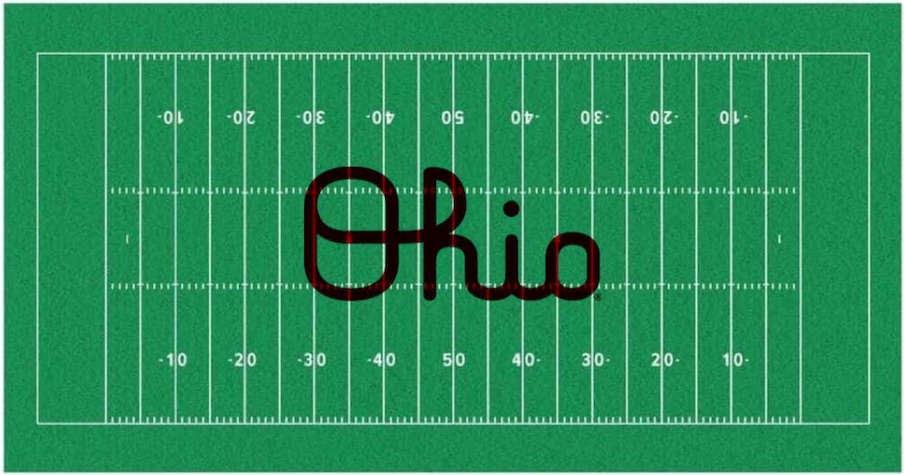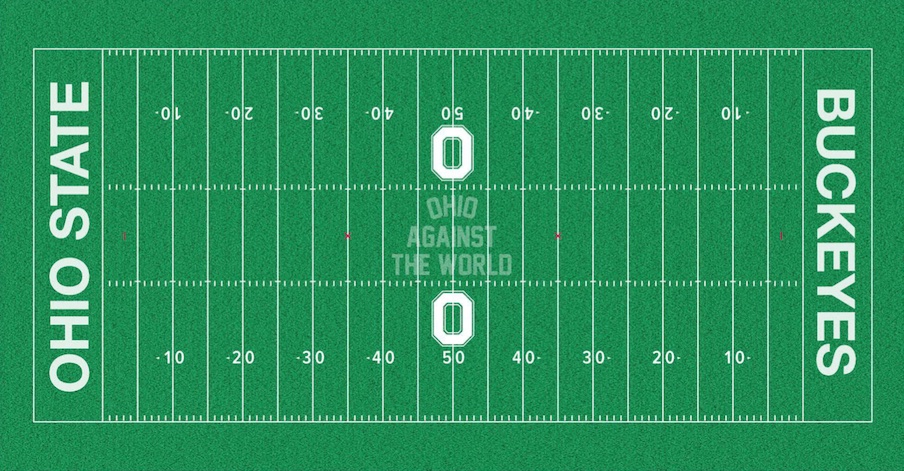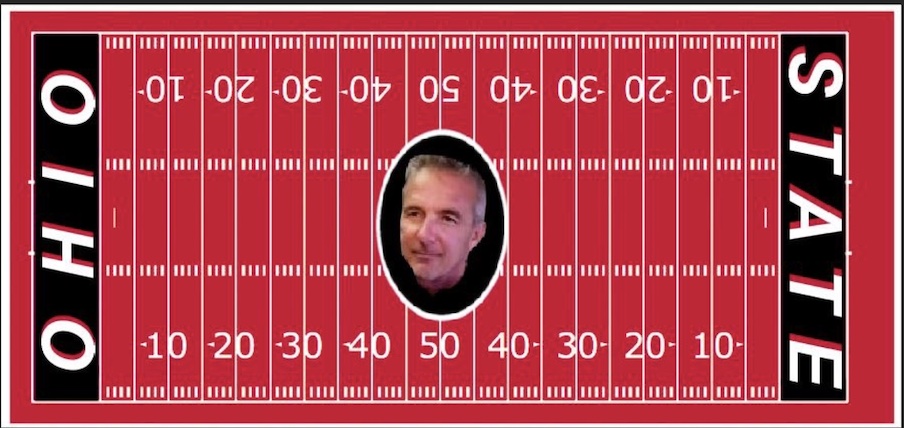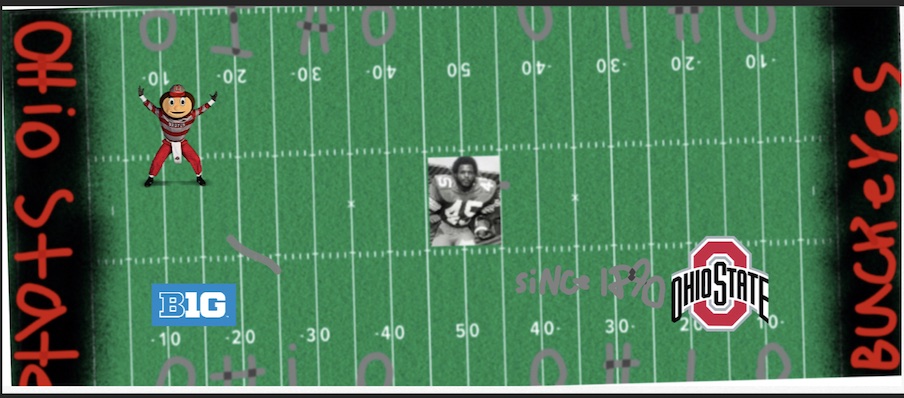 A status outline in the middle of the field featured in 24% of fan-submitted designs.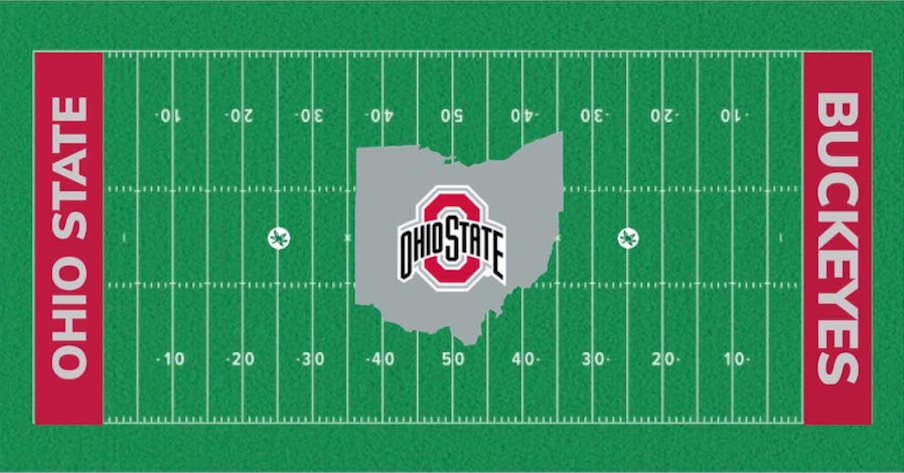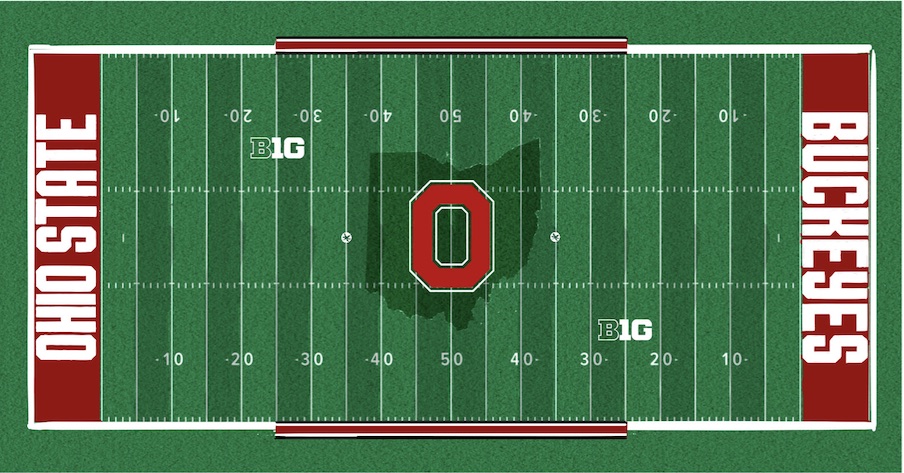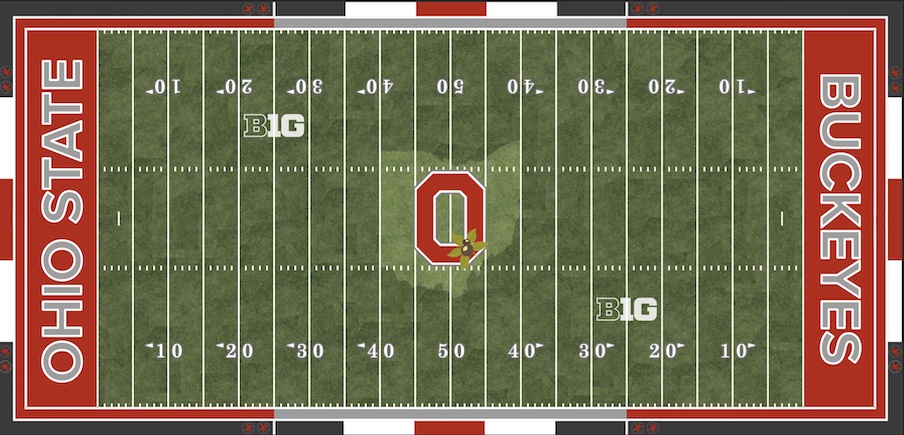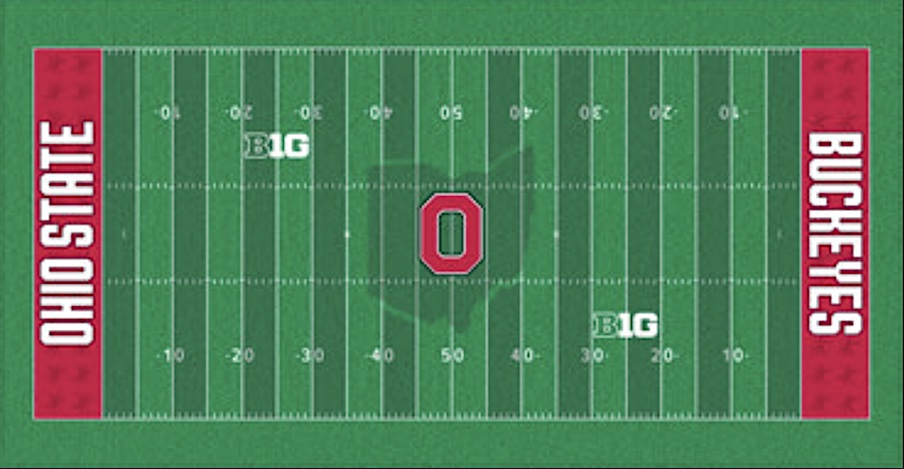 While most designs included the traditional "Ohio State" and "Buckeyes" wordmarks in both end zones, some chose to incorporate other Ohio State phrases and trademarks, such as OHIO and Our Honor Defend. Other submissions kept the traditional workmarks but opted for script letters rather than capital letters.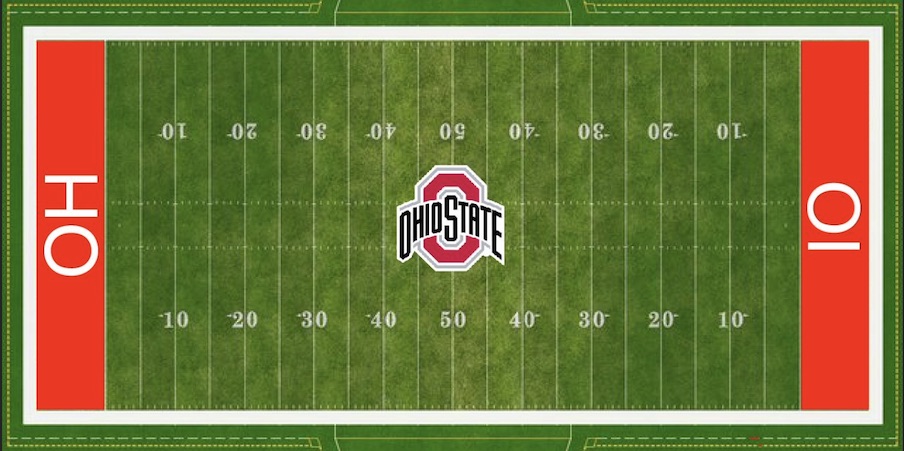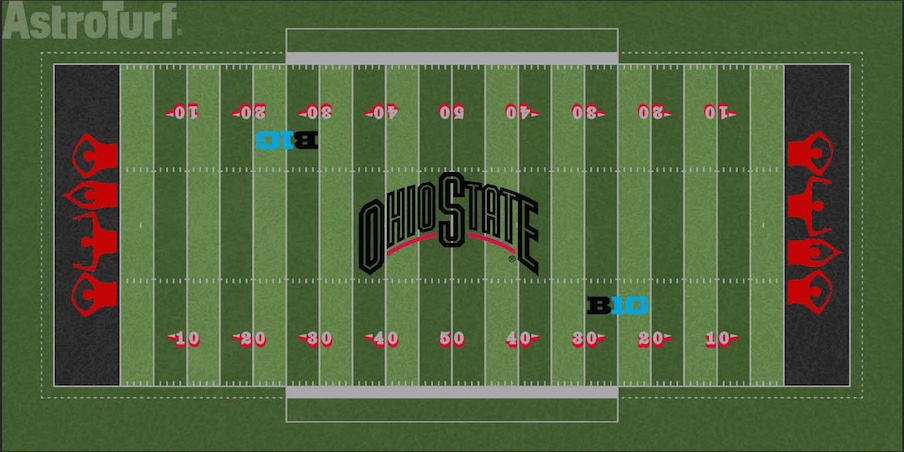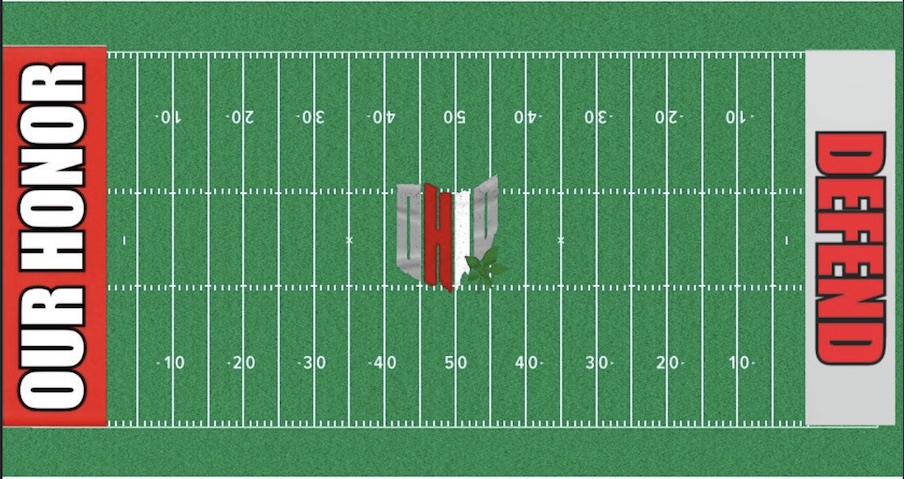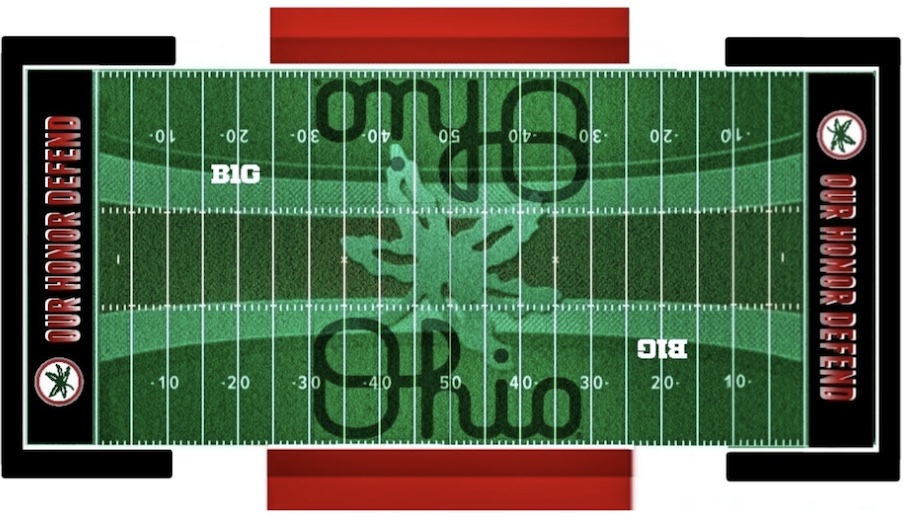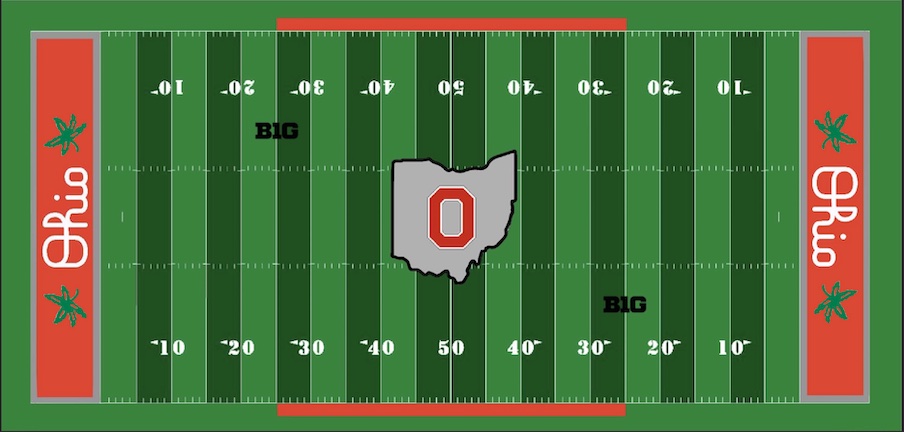 One fan suggested repainting the sidelines every week to reflect the match week and opponent.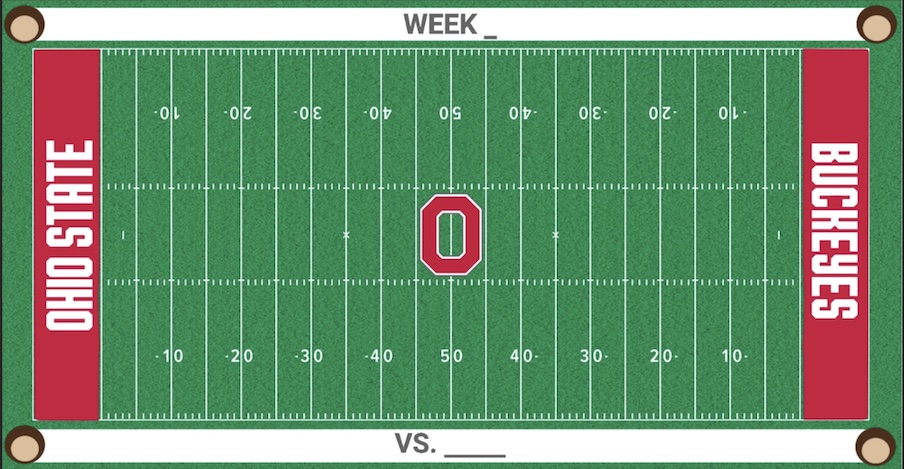 Of course, the fan-submitted entries wouldn't have been complete without a bit of rivalry fun. One participant decided to replace the end zones with an unflattering photo of Jim Harbaugh, while another submission was obviously from a Michigan fan who still isn't done – or at least wasn't. at the time of submission – the Buckeyes' double in 2016 overtime win.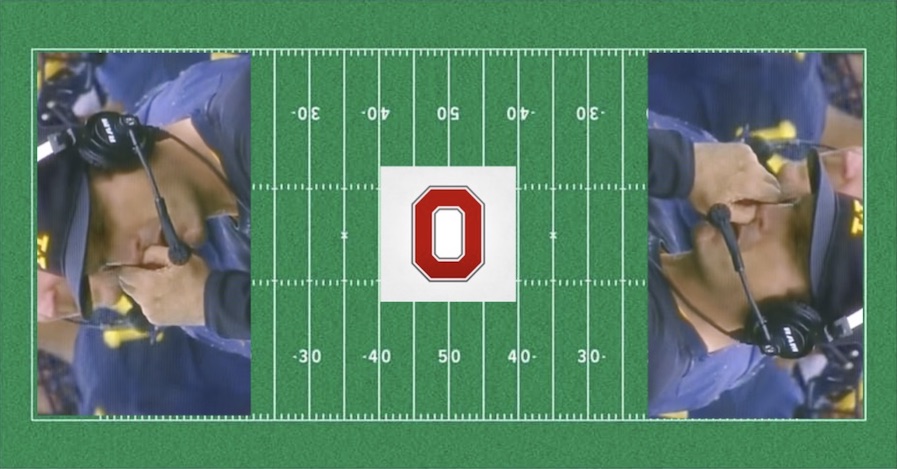 If you want to see even more fan-submitted field designs, Ohio State tweeted out some of its favorites on Sunday before revealing the actual new field on Monday.
coming soon: Ohio stadium turf design inspired by TOP FANS COUNTRY!#GoBucks pic.twitter.com/EzUODjuV9a

— Ohio State Buckeyes (@OhioStAthletics) February 6, 2022