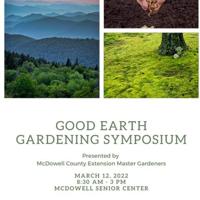 Gardening Symposium scheduled for Saturday, March 12 at McDowell Senior Center | Local News
• Craig LeHouillier, who has a passion for growing heirloom tomatoes, is known as the North Carolina Tomato Man. His love of heirloom tomatoes began when he joined the Seed Savers Exchange, an organization for which he continues to serve as a tomato advisor, in 1986. He is responsible for the naming and popularization of many well-known tomatoes, such as Cherokee Purple. LeHouillier will present "Epic Tomatoes from Your Garden: History, Varieties and Tips for Success". He will also have his two books available for sale: "Epic Tomatoes" and "Growing Vegetables in Straw Bales".
• Annie Martin known as "Mossin' Annie". She is an educator, landscaper and moss grower. As a globally respected expert in creating moss gardens, she will talk about alternatives for shady areas of your landscape and incorporating moss. His company, Mountain Moss Enterprises, won an agricultural grant in North Carolina in 2010 to advance moss cultivation. She will have her book, "The Magical World of Moss Gardening," on sale at the event and she has been featured in numerous magazines and newspapers, including The New York Times. In addition, she will lead a workshop where you can create your own moss vegetable garden.
Other workshops will be offered on seed multiplication, building a mason bee (native bee) house, and methods of creating raised beds.