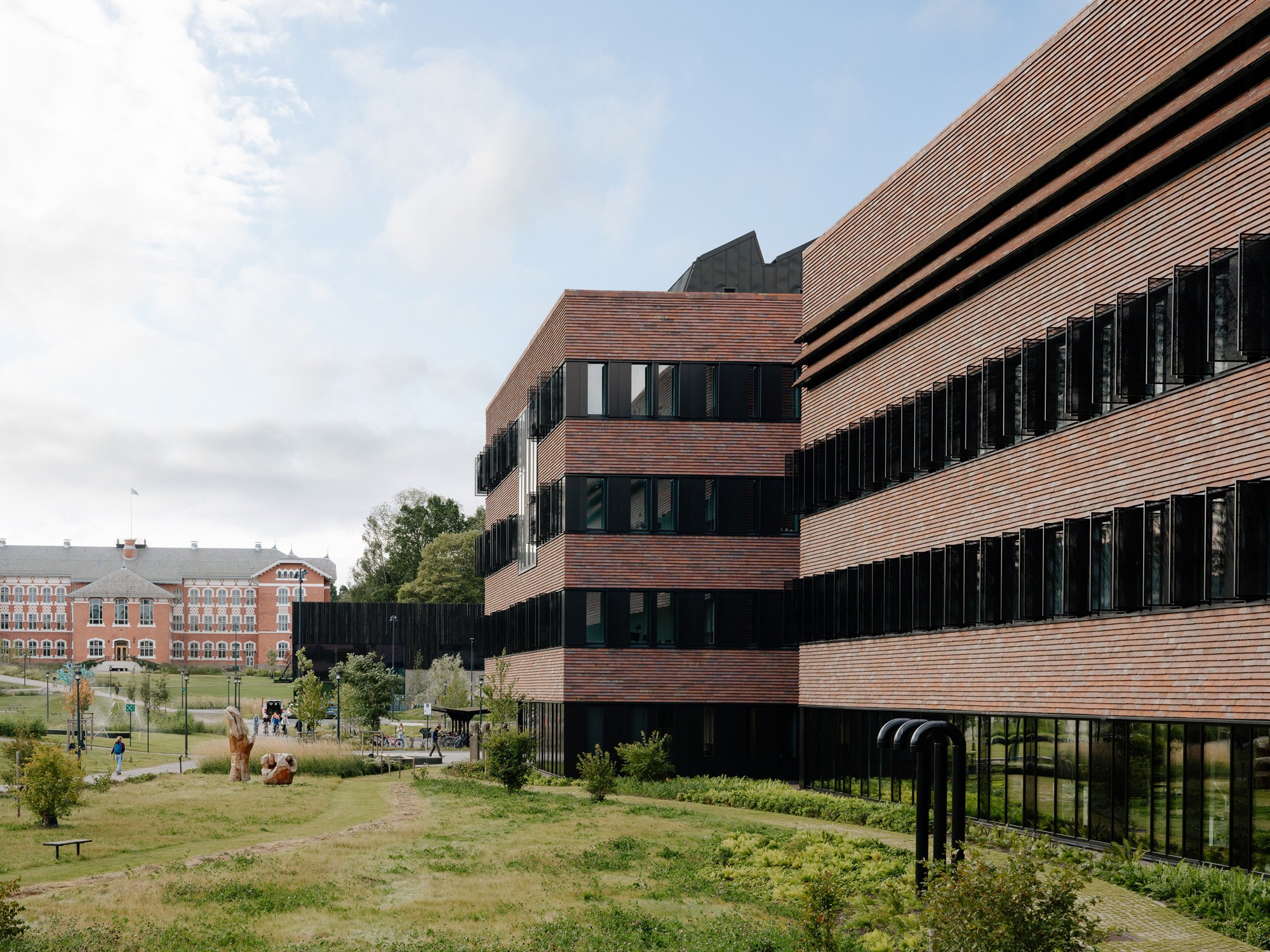 Henning Larsen designs a veterinary center where humans and animals coexist
Despite the project's vast scale, the red-brick clad buildings were designed to function on both human and animal scales, and rarely rise four stories high. Instead, its long, low profile extends into a park filled with native plants, flowers, and open waterways. Interiors, meanwhile, feature detailed finishes and warm materials, such as wood, while ground-floor windows, atriums, and connecting courtyard spaces let in natural light.
While clinical areas are carefully separated and sealed to prevent cross-contamination and the spread of infection, open and welcoming meeting spaces have been designed for educators, students and visiting experts to congregate, based on research by Henning Larsen that show social spaces within higher education institutions "can have measurable results in learning and innovation.
For Igland, "the scope of the facilities is unique and comprehensive by design. Breakthroughs happen when we share knowledge and work together, and the campus combines both the highly technical and social spaces that foster these kinds of cooperations. … The result you see today took ten years of collaboration, research and innovation.