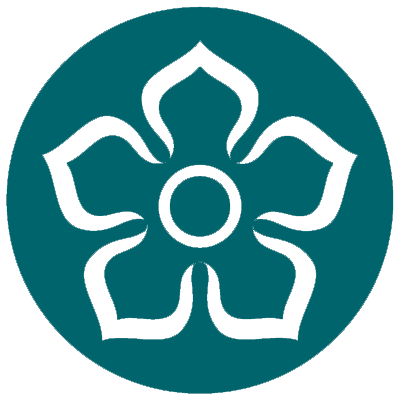 Lots of ideas for days out at Leicester this semester
Posted on Monday, May 23, 2022
There's a lot going on in Leicester during the mid-term break, with plenty of free activities.
Starting Saturday, May 28, young children can join the magical world of Peter Rabbit at Newarke Houses Museum.
The little ones can crawl under the gate to Mr McGregor's garden and hide in a watering can, just like the famous rabbit in the book.
Admission to Storytime Trail The World of Peter Rabbit™ – which will be open every day until July 24 – is free.
Spaces are still available for a fun day of clay modeling, also at the Newarke Houses Museum, where children aged five and up can try their hand at making clay animals. Rabbits Galore takes place on Saturday 28 May, but seats must be reserved in advance at leicestermuseums.org/RabbitsGalore. A £3 charge applies.
The international street art festival Bring the Paint has plenty of ideas for the weekend, with an augmented reality Whizwall at LCB Depot on Saturday (May 28) and the RedBull Skate Park at Graffwerk's headquarters on Frog Island, also on Saturday (May 28). Details and other ideas are available at bringthepaint.co.uk
All of the fantastic Bring the Paint murals can be enjoyed by bike, with a free, family-friendly guided ride at 1pm on Saturday and Sunday (May 28-29). Booking is essential and places can be reserved by emailing [email protected] Guided rides start at Town Hall Bike Park.
The cycling theme continues on Saturday May 28 on the Leicester Cycling Tour at New College, where bike party will offer people of all ages and abilities the opportunity to take a free spin on the track. Pack a picnic and borrow one of the free bikes for a fun afternoon, or bring your own bike. No reservations required – just drop by between 1-4pm. Access to the circuit is via the St Oswald's Road entrance.
Open streets returns to Leicester city center on Sunday May 29, with guided walks, extreme mountain biking demonstration and rickshaw rides. The activities will take place on the Place de l'Hôtel de Ville and the Place du Dragon Vert, where families can also try their hand at the climbing wall. Entertainment runs from 1 to 4 p.m.
Other half-term ideas include a trip to the Leicester Museum & Art Gallery on New Walk, where a new interactive feature in the dinosaur gallery helps bring fossils from the museum's collection to life.
Also happening all week in Leicester King Richard III Visitor Center is lucky to have "A Date with the Apothecary", which has a cure for everything – although the weird and wonderful ingredients that went into medieval medicines might not be to everyone's taste…
The apothecary will offer his wisdom at the visitor center from Saturday May 28th to Sunday June 5th. Entrance to the Visitor Center is £25 for a family ticket (two adults, two children), but the ticket allows you to visit as many times as you like for a whole year.
Dozens of events also take place during mid-term to celebrate the Queen's Platinum Jubilee.
The Newarke Houses Museum is hosting Jubilee Fun from 11 a.m. to 3 p.m. on Monday, May 30, with a drop-in activity day for young children. A fee of £3, payable at the door, applies for craft activities.
On Tuesday 31 May, the Abbey Pumping Station marks the occasion with a Jubilee Railway Day.
Leonard the Locomotive and Peter the Diesel will be in action, with rides on the narrow gauge railway costing 50p (cash only), and youngsters can play 'Pin the Jewel on the Crown' or pretend to be kings and take a selfie on the "throne" of the museum!
Bring a Jubilee picnic and come anytime between noon and 4 p.m.
The beautiful garden of Belgrave Hall is the venue for a family-friendly Jubilee Garden Party on Wednesday 1 June. Children can make a Jubilee decoration, create their own wreath and search for nature's reds, whites and blues in the gardens of Belgrave Hall. Activities cost £3 per child (cash only). Bring a picnic and meet from 11 a.m. to 3 p.m.
Starting the Bank Holiday long weekend off to a good start is a special event in Jubilee Square, celebrating 70 years of the Queen's reign.
From 6.30pm on Wednesday June 1, a live performance will bring together some of Leicestershire's top performers for a Jubilee celebration.
At 7.52pm – the time chosen to reflect the year the Queen ascended the throne – local dance troupes will take the stage to showcase dance styles from the past 70 years. A contemporary routine will end the dancing at 8:22 p.m., with a grand finale promising to have everyone singing and dancing in Jubilee Square.
dance for the queen is free and everyone is welcome.
The following day (Thursday 2nd June) you will have the chance to see a special Jubilee film at the Abbey Pumping Station.
Cinematographer Rob Foxton has edited footage from the Queen's coronation in 1953 and the Royal Commonwealth Tour to create a 40-minute film which will be shown in the small pumphouse cinema.
The Jubilee Moving Picture Show will be presented at 12 p.m., 1 p.m., 2 p.m. and 3 p.m.
A very limited number of places are available, so please reserve your place free of charge by calling 0116 299 5111 or emailing [email protected]
Many other Jubilee events are also taking place at local libraries and neighborhood centers including a Jubilee Afternoon Tea at St Matthew's Center on Monday 30 May, a large Jubilee Party with The Spark Arts at the Pork Pie Library & Community Center on Tuesday (31 May), which will be repeated at St Barnabas Library on Wednesday (1 June), and an afternoon of Jubilee fun at the African Caribbean Center – with 1950s fancy dress – Saturday, June 4.
There will also be a Jubilee Scavenger Hunt at Beaumont Leys Library at 11am each morning from 28 May to 4 June.
Details of all these special events, and many more, can be found at leicester.gov.uk/PlatinumJubilee
There's also a festive air in Leicester's parks, with free Jubilee concerts in three parks on Sunday June 5 at 3pm.
Enjoy the big brass sound of the Enderby Concert Brass Band in Western Park, the Ratby Co-operative Band in Abbey Park and the New Orleans Hotshot Jazz Band in Victoria Park. All three operate from 3 p.m. to 4 p.m.
Jubilee celebrations and the mid-term break end in style with the return of Leicester's popular Riverside Festival. Live music, boat trips, arts and crafts, and food and drink stalls will provide everything for a great family day out. The party starts at noon and continues until 7 p.m. on Saturday (June 4) and until 5 p.m. on Sunday (June 5).
For more ideas of things to do in Leicester this semester, go to vistleicester.info and leicester.gov.uk/PlatinumJubilee